How Industrial Facility creates a visual narrative of its unique design dialogue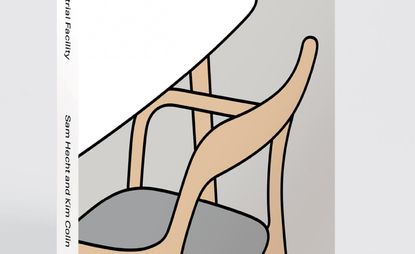 (Image credit: press)
As with any artist or designer, producing a monograph can be quite gruelling,' admits Sam Hecht, one half of quietly ubiquitous London studio Industrial Facility. 'It's because you endeavour to remove any gloss and layer of misinformation that creeps in over the years of working and present the work clearly.'
Hecht, who set up the studio in 2002 with architect Kim Colin, has just finished the mammoth task of compiling the studio's first monograph – a 292-page tome published by Phaidon that documents the complete works of the world-renowned office. Together, over 16 years, Hecht and Colin have tackled almost every object under the broad umbrella of industrial design from chairs to hard drives to toilet brushes, for clients such as muni, Hitachi and Herman Miller.
Approaching the creation of the book as they would a project, Hecht and Colin assembled a dynamic team made up of graphic designers Graphic Thought Facility (GTF), photographer Angela Moore and critical writer Peter Kapos.
They could sometimes see what we could not see, which was very key to the structure of the book,' says Colin of the trio.
Over a three-year period Moore held around eight photoshoots to create a new photographic narrative for the book that Hecht and Colin say acts 'like a film', where each page is connected and sequenced. 'So you may see a door-handle design from 20 years ago, and then the next page a sofa design with the door in the background because you've now entered the space of the room,' explains Colin.
In his foreword, Alain de Botton praises the designers' 'vision of a dignified, ordinary life' while various interviews with the studio's friends and peers – Bruce Mau, Naoto Fukasawa and Deyan Sudjic are all included – provide a broader perspective.
'A monograph is an opportunity to look back and make sense of it all,' reflects Hecht. 'There were many insights – often highlighted by Peter Kapos after extensive interviews with us. He noticed that our work is almost like one continuous project, even though each design is a different type, and for a different client. He also said we are less strategic and more constructive, whereby we often seem to involve or reference what is already there. He placed our thinking in a more cultural context.'
Having completed this mammoth task, the studio look forward to beginning a new chapter in their work where they want to think about not just the digital functions of connected products but also their presence in a way that no one else is considering. 'As with all things, we'd like to balance our desire to live comfortably with our ambition to live with things more simply,' concluded Colin. 'It's an exciting time for design.'
INFORMATION
Industrial Facility, £59.95, published by Phaidon (opens in new tab). For more information, visit the Industrial Facility website (opens in new tab)