'Growing Sustainability': the W* guide to Beirut Design Week 2016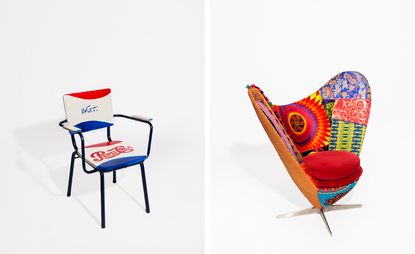 (Image credit: TBC)
In the 1960s and early 70s Beirut was the Middle East's riviera, and Middle East Airlines was the cool carrier princes, intellectuals and celebrities preferred. During Lebanon's golden age, the influential – Brigitte Bardot, Laurence Harvey, Ann-Margret – flocked to the City on the Sea, as well as taking in the mountain air behind and, in many cases, partying hard. Unlike many parts of the Middle East, Beirut was edgy, cosmopolitan and handsome. In 2016, MEA still connects travelers to Beirut with its original remit – to support tourism. It appears Beirut Design Week has a similar mission, to make the cognocenti pay attention once again to the wealth of talent this unique region affords.

At other design weeks, satellite shows tend to spring up around a central commercial fair, where real estate is sold by the metre to major firms and vendors of design products (such as 100% Design in London, ICFF in New York and Downtown in Dubai). Beirut Design Week has no real commercial arm, but in its sixth year remains a well organised and catalogued array of events and promotions, mainly home grown. This year, fair director Doreen Toutikian set the agenda 'Growing Sustainability', suggesting a lifelong challenge to rethink what we produce and consume. It is clear that Beirut Design Week has self-energised since its inception and with over 200 local participants spanning a host of characterful locales, it has found its personality on the design stage.

The smart stores of Downtown Beirut – as well as boutiques in Saifi Village (Nada Debs and Vick Vanlian) – offered the region's latest new designs, while vast pristine warehouses such as the newly located Carwan Gallery continued to show design and talent from other parts of the area. Mar Mikhael (the latest area to become a design hub) and Achrafieh were booming with permanent galleries laden with pop ups – Iwan Maktabi's contemporary carpets were not to be missed. KED is an initiative of the Design Week organisers, and a warehouse in the Karantina district included workshops and talks – hard to find but worth the effort.

It's not entirely sure how money is to be made from Beirut Design Week locally – visitor numbers haven't been as high as they could be – but the local passion is exemplary and thought processes acute with regards to design. What is clear about Beirut's design culture is that it exists all year round, not just for the nine day fair. In particular, a plethora of design stores and newly refurbed museums – such as the Nicolas Ibrahim Sursock Museum, reopened in October 2015 – reflect the fervour of Lebanon's contemporary creative moment.
INFORMATION
Beirut Design Week ran from 20–29 May. For more information, visit the Beirut Design Week website