Google steers towards a positive future with its latest tech toolkit
Focusing on conscious design and minimal finishes, Made by Google launches its fourth range of hardware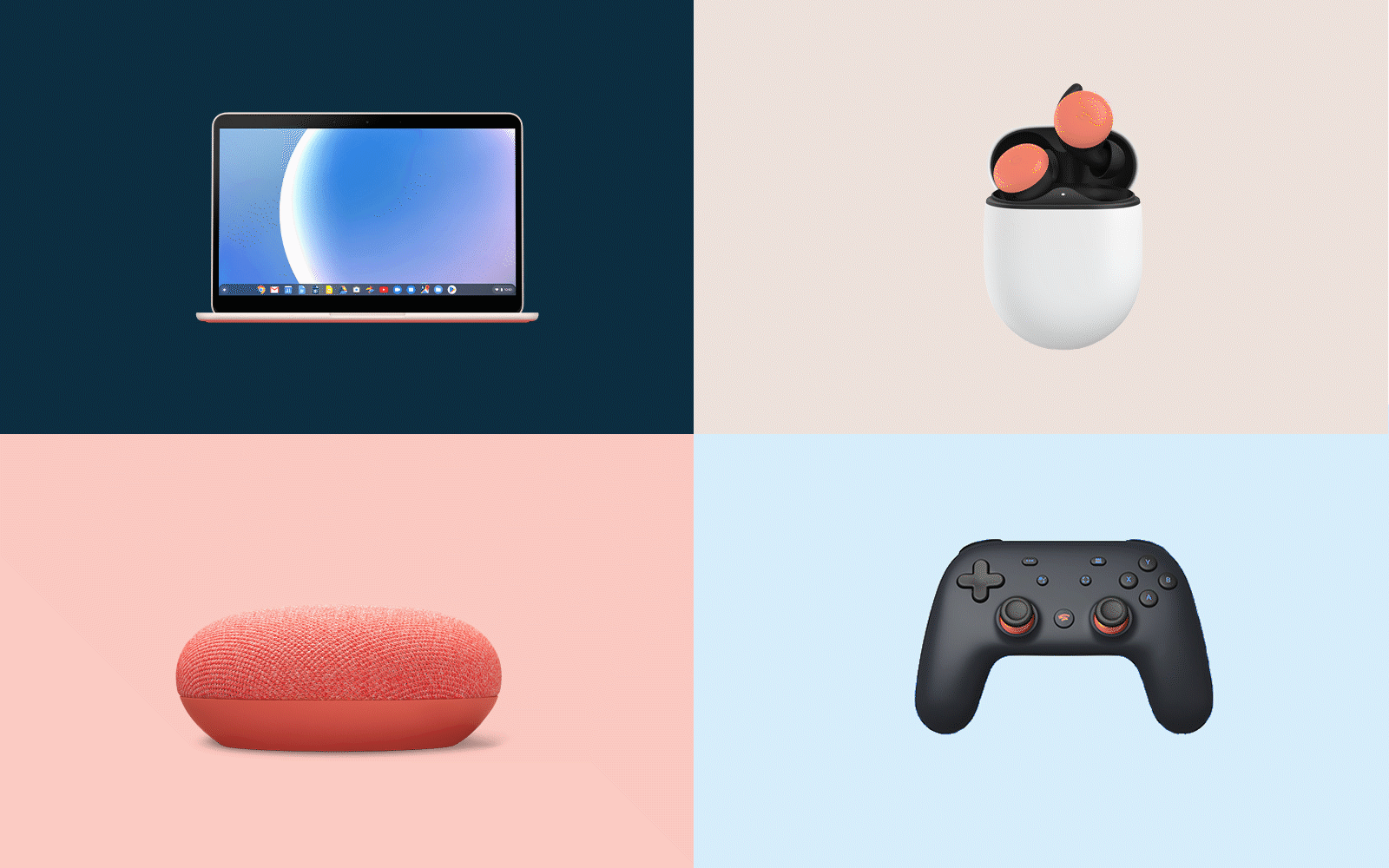 (Image credit: TBC)
Google: a brand known for turning itself into an adjective, and transforming the Internet into the intuitive beast it is today. Most recently though, our eyes have been drawn to its design initiatives, including the Made by Google hardware, which has just dropped its fourth collection.

Streamed live from New York City, inside The Shed on Hudson Yards, the keynote was presented with Google's ethos – 'making life easier everyday' – at the fore. During the presentation, sustainability entered conversation quite quickly. Rick Osterloh, senior vice president at Google, proudly noted the brand has been carbon neutral since 2007. Evidence of this appears in the 100 per cent recycled plastic fabrics that dress the newest digital assistant, Nest Mini – each one equates to half a plastic bottle. Spearheading the design department, head of design Ivy Ross was sure to mention that conscious efforts doesn't hinder her meticulous aesthetic, 'design is about solving problems for people,' she stated at the keynote.

From the new roster of products, it's the gaming tool that has significant design appeal. Launching with Google's Stadia software, its all encompassing gaming platform, the console is minimal and ergonomically built. 'We wanted the controller to be comfortable in the hands of all gamers,' Ross says, and to reach this, the team turned to a utilitarian tool for inspiration – knives and their handles.
In the midst of reitering its mission to not let technology interupt your life but enhance it, Google presented other new wares including its latest laptop, the Pixelbook Go. The ultra thin model (13mm) is made for a nomadic lifestyle, and exists in the 'Just Black' and 'Not Pink' hues, with a satisfying rippled texture at its base for extra grip.

'What is a simpler form than a circle?' asks industrial designer Isabelle Olsson when discussing the design of the new Pixel Earbuds that sees the original earbuds turned wireless and given a subtle reshape. The audio instruments fit flush with the ear, allowing you to forget they're plugged in, while AI technology controls the volume for you, altering naturally against our noise polluted environments.

In April, Google's blockbuster Milan Design Week exhibition combined neuroscience research with design, and showed the brand merging its tech innovations with other creative realms. This continues with its most recent collaboration with Annie Leibovitz, 'I was very impressed how I relaxed with it, and glided with it,' the photographer stated of the new Pixel 4 and its professional snapping capabilities.

Thanks to the work of Ross and her team, the Google hardware language is now identifiable against its competitors, and with this refresher toolkit, Google continues to embed its USP: 'Our mission is to bring a more helpful Google today.'
INFORMATION