Brianza's Bonacina Museum explores the history of Italian rattan furniture
We visit Bonacina's Museo Galleria Giardino, showcasing the company's 134-year history with rattan furniture from its HQ in Brianza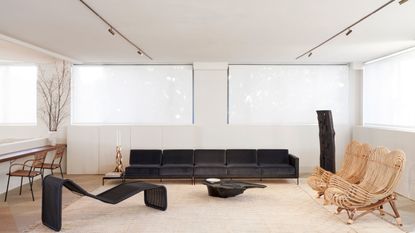 (Image credit: Filippo Ferrarese)
The first thing you learn at Bonacina is that rattan must never be mistaken for bamboo. To confuse them is a crime at this family-owned enterprise, which makes furniture in the solid former, not the hollow latter. The second thing you learn is that, throughout its 134 years, Bonacina has rolled out masterpiece after masterpiece, signed by a roll call of grandi maestri. And now, for the first time, it's possible to see them all, on permanent display in the Bonacina museum.
Bonacina's Museo Galleria Giardino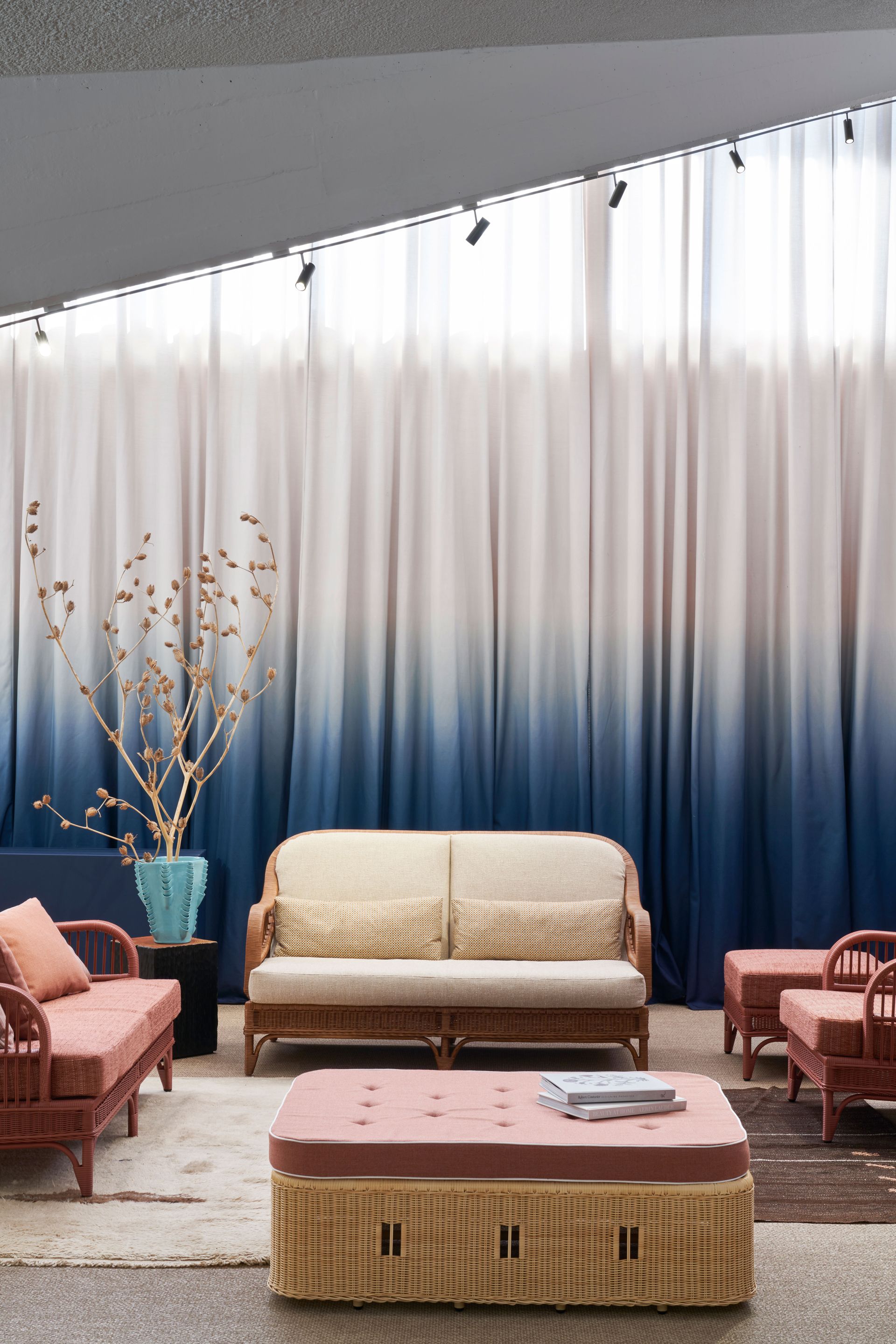 The 600 sq m space is located at the HQ, in the village of Lurago d'Erba in Brianza, which has long been the heartland of Italian furniture and design. It was here, in 1889, that 21-year-old Giovanni Bonacina started making rattan furniture after first coming across it in Milan. So began a rich history of innovation that has spanned four generations, global sales and a seat in many a stately home, from The White House to the palazzi of the Agnellis and the Rothschilds.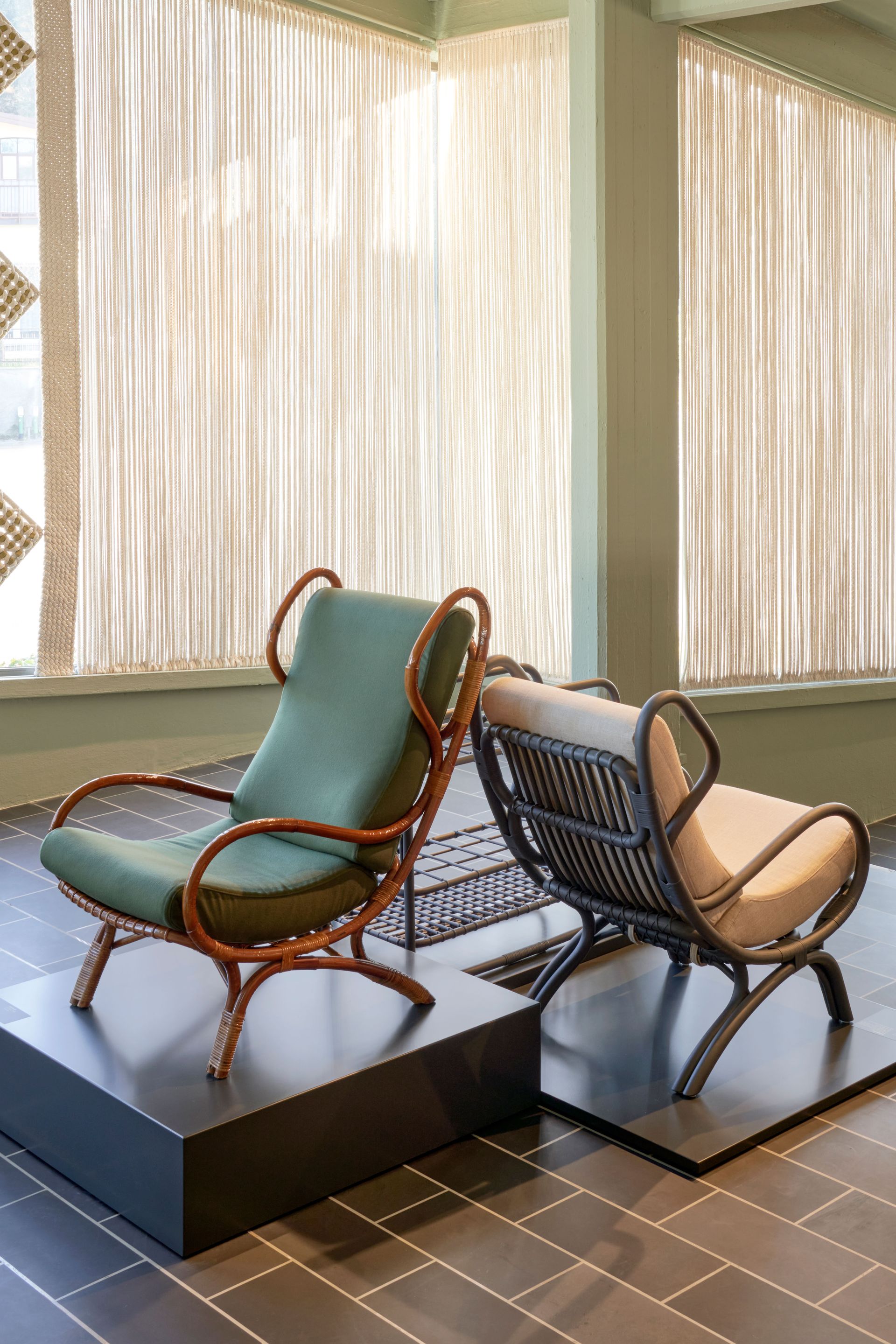 For the museum, third generation owners Mario Bonacina and his wife Antonia plundered the 1,000-piece archive for prototypes and designs dating back more than 100 years. All the stars are there; Franco Albini's 'Margherita' and 'Gala' armchairs, designed in 1951; Joe Colombo's 1964 'Nastro' armchair; Giovanni Travasa's 'Palla' (1966), which takes the form of a ball crushed by a fist. These, alongside never-seen-before works from the likes of Raffaella Crespi, Gianfranco Frattini, Ico Parisi and Gio Ponti, reveal Bonacina's daring; plastics and metals, not sustainable, natural materials, dominated the midcentury design agenda. But Bonacina's loyalty to rattan paid off, and pieces from this era are in many a museum's permanent collection.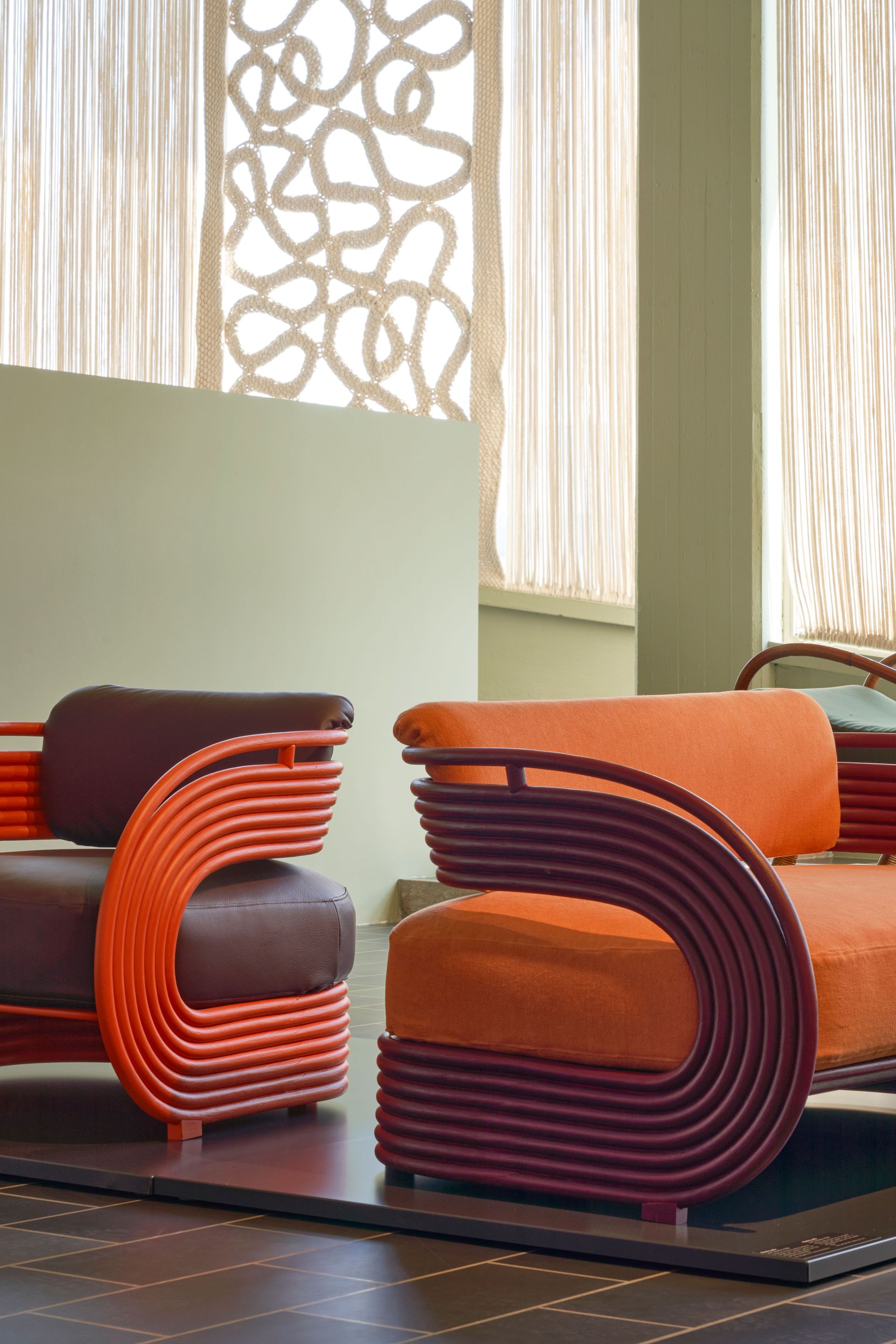 The HQ, designed in 1960 by Italian architect Lorenzo Forges Davanzati, has always been a showroom too, and elsewhere, old and new sit side by side. Contemporary pieces by Piero Lissoni, Francesco Bettoni and others come in waterproof materials – a new frontier – and upstairs, the Decor collection is the result of Mario Bonacina's experiments and collaborations with the likes of Renzo Mongiardino and Mattia Bonetti.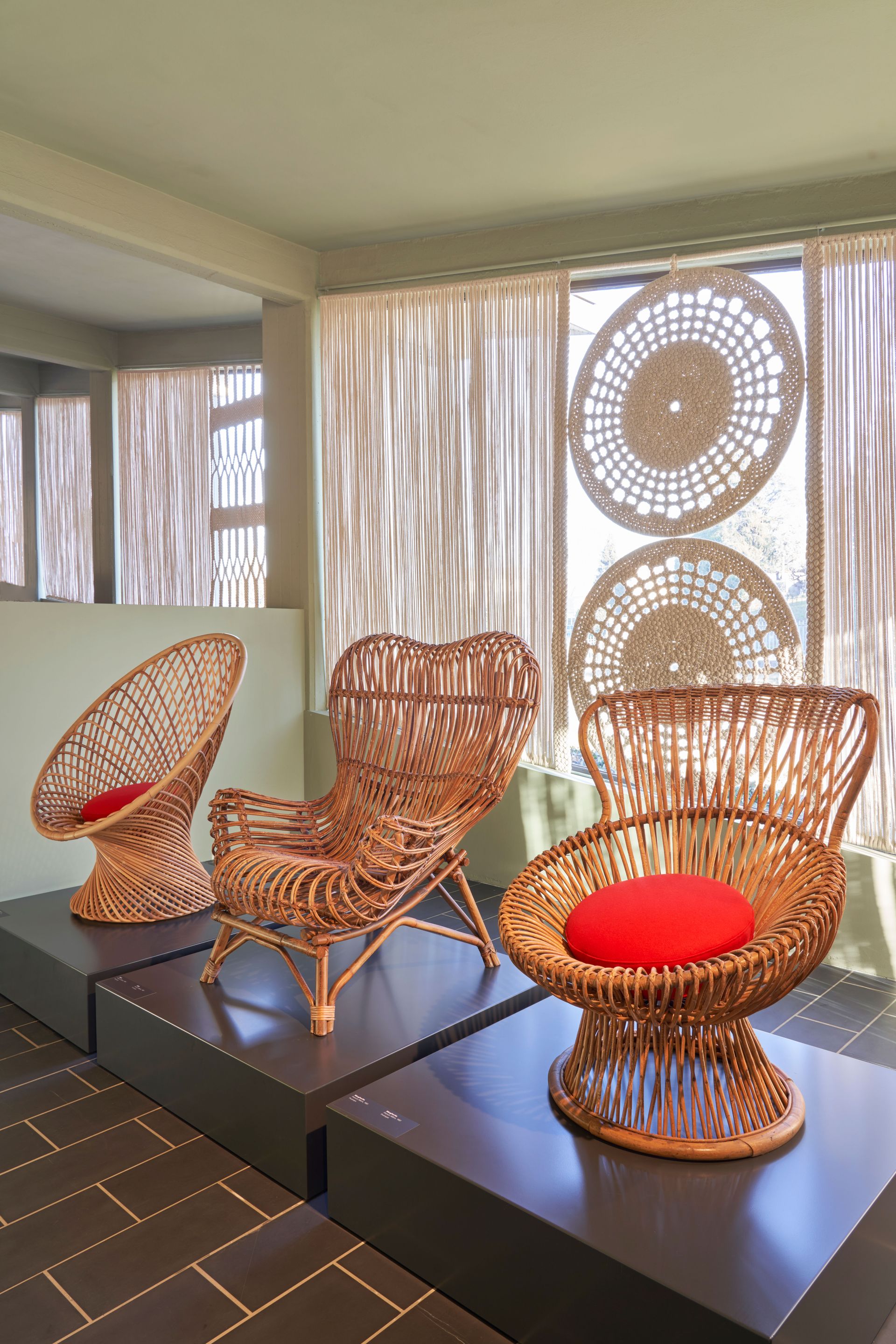 The whole family was involved in the renovation of the HQ, which offers an impressive overview of Bonacina's talents. 'A fil rouge of eclecticism is reflected in each product,' says Antonia. 'The same hands, the same materials, the same quality and the same techniques. Variety lies in the creativity and vision of a stellar crew of designers and architects.'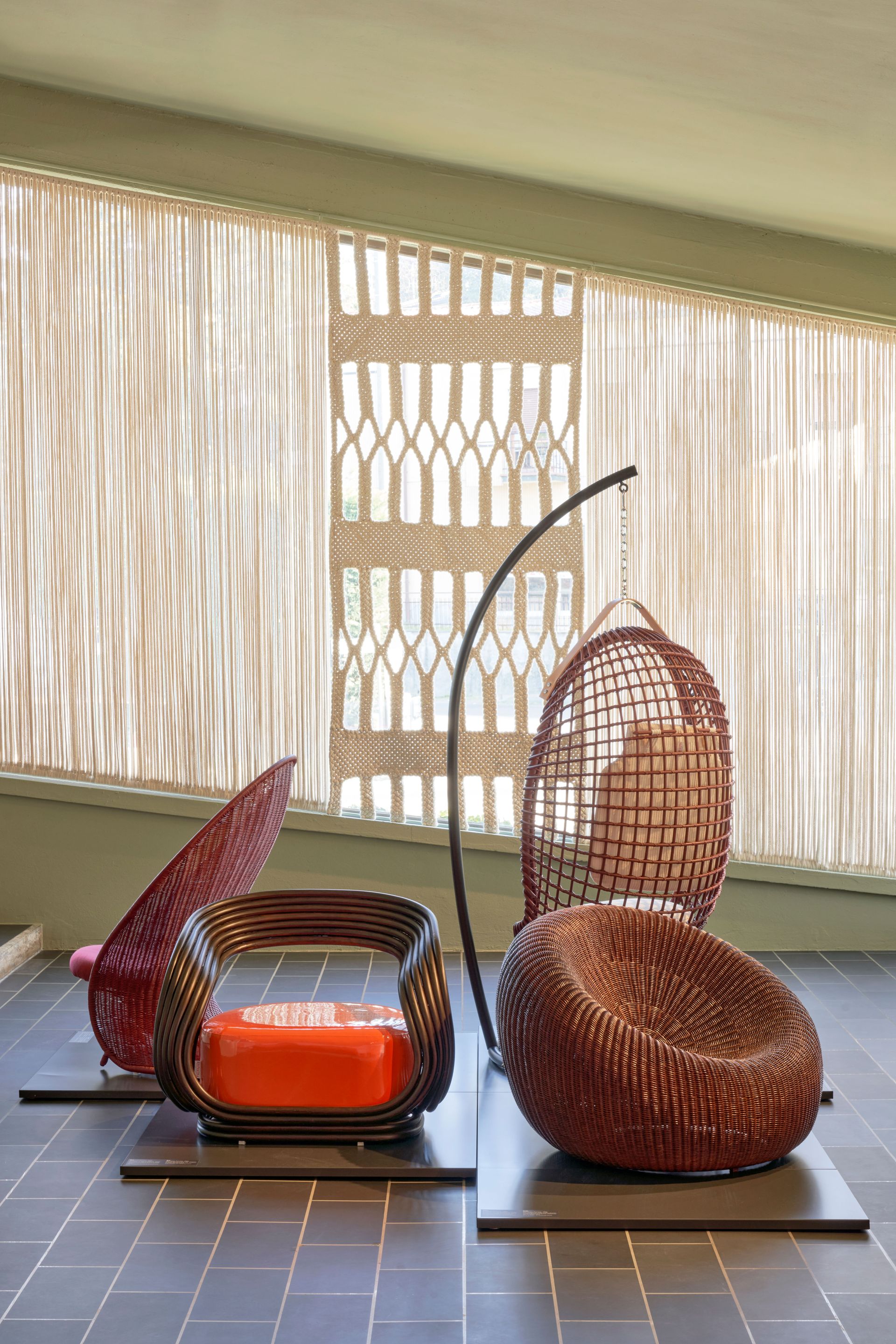 One of these visionaries is Francis Sultana. The London-based designer has collaborated with Bonacina for 20 years, and the pair want to celebrate. Their new 20-piece collection, launching during Salone del Mobile 2023, features all the Bonacina trademarks: elegant, durable, and ready to stand the test of time.
Museo Galleria Giardino
Via San Primo 19
22040 Lurago d'Erba (Co)
By appointment only
bonacina1889.it (opens in new tab)
Emma O'Kelly is a contributing editor at Wallpaper*. She joined the magazine on issue 4 as news editor and since since then has worked in full and part time roles across many editorial departments. She is a freelance journalist based in London and works for a range of titles from Condé Nast Traveller to The Telegraph. She is currently working on a book about Scandinavian sauna culture and is renovating a mid century house in the Italian Lakes.