Through the lens of Wallpaper* contributor Geray Mena
'Through the lens' is our monthly series that throws the spotlight on emerging photographers who are Wallpaper* contributors. Every month one photographer is commissioned to capture the upfront Newspaper section – an artist's residency in print form – here we explore their vision further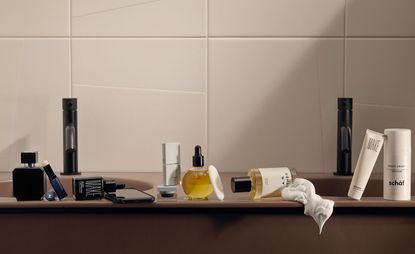 (Image credit: Geray Mena)
Geray Mena is a visual artist and image-maker living and working between Amsterdam, Madrid and London. Following his MA in Photography from Madrid's EFTI (International Centre of Photography and Film) he moved to Paris, London and then to Amsterdam where he studied at Gerrit Rietveld Academie.

Since 2016 he has worked as a freelance photographer in the fields of still-life and fashion and besides his practice has held exhibitions and also published books. Since 2017 he's been teaching, giving lectures and holding workshops at Italy's Institute of Design's images are featured in our April 2019 issue (out now), and here Geray discusses his working practice.
Wallpaper*: Describe your style of work and process.
Geray Mena: That's a difficult question. Style is developed as you create. Therefore I would consider my style to be in constant evolution – everything from the places I have lived, to the people I work with – influences not just creative process, but also my outlook on life more broadly.

W*: Who or what made you want to be a photographer?
GM: It would be too narrow to describe myself as a photographer, I am more of a visual artist. After spending most of my twenties studying hard and travelling lots, I learnt a huge amount but I took a little longer to find my path and listen before talking. This last year has been an intense time of building a network and workflow, while also taking time to breathe and reflect. I have been lucky to meet wonderful people and take on commissions that by their very nature, far from restricting me in my practice have helped me grow.
By being freelance within commercial and applied arts, I have creative and financial autonomy and flexibility. This can be lost when an artist or photographer is pursuing grants, competitions or galleries.

W*: What's currently on your radar?
GM: It's not easy for me to pin down a particular interest currently, for me, it is more about being curious with visual culture in general. With any body of work or image, if you look long enough at it you can always find something thought-provoking. However I am always on the look out for any kind of experimentation with the crossing over of fashion to still life, or printed page to exhibition.
INFORMATION
For more information, visit Geray Mena's website
Harriet Lloyd-Smith is the Arts Editor of Wallpaper*, responsible for the art pages across digital and print, including profiles, exhibition reviews, and contemporary art collaborations. She started at Wallpaper* in 2017 and has written for leading contemporary art publications, auction houses and arts charities, and lectured on review writing and art journalism. When she's not writing about art, she's making her own.