Could Instagram's algorithm curate an art exhibition? A new London show finds out
We've seen the debates surrounding AI-created art – but what about algorithmic curation? A new exhibition by University of Oxford researchers explores Instagram's algorithm as a curator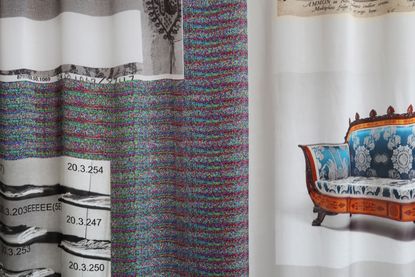 (Image credit: The Algorithmic Pedestal, photograph by Fabienne Hess)
Recent internet debates have proved that it doesn't get much more polarised than AI creativity. Some believe the two terms are fundamentally incompatible. Others believe machine technology is diluting, or undermining, the output of human creators. There is also a branch of thought that sees the bright side: AI's potential to enable human creativity (if employed correctly), not steal it.
While there's been much discussion about AI tools that can 'write' and 'create' images in response to specific commands. (ChatGPT, the most widely publicised example of recent weeks, uses a strain of artificial intelligence that can generate 'natural' language text using information mined from the Internet), there has been less talk about algorithmic curation in art, whether it's of any use at all, and who's in charge.
In an attempt to understand the impact of algorithms on art curation, researchers at the University of Oxford's Internet Institute have unveiled a new London art exhibition 'The Algorithmic Pedestal', taking place at J/M Gallery from 11-17 January 2023, which compares Instagram's algorithm with human-driven curation.
In recent years, machinic ways of seeing have rapidly infiltrated our visual culture, driving what is created, what is visible, and who reaps the rewards – no doubt the late John Berger would have a field day with this one.
As the show explores, algorithmic systems are increasingly becoming gatekeepers of the creative content appearing on social media users' feeds. Content is mined from an ever-expanding ocean of images and videos, further expanded by freshly-minted AI systems that operate generatively. But ultimately, who should – and can – perform this curation?
For the exhibition, researchers have presented a scenario in which a human approach can be compared and contrasted directly with an algorithmic curator (Instagram). Artist Fabienne Hess was invited to select and display images from the Metropolitan Museum of Art's Open Access collection that corresponded with the concept of 'loss'. The images displayed in the exhibition are part of Hess' 'Dataset of Loss', which she has created over the course of three years. Her curatorial process is driven by the human experiences of time, curiosity, and patience; she has spent years physically exploring collections in an embodied fashion, learning about each object's stories and photographing them during site visits. In this sense, Hess' curation represents the extreme in human selection criteria.
Conversely, Instagram's curatorial decisions were captured by uploading images from the Metropolitan Museum of Art's (New York) Open Access collection to a designated Instagram account: @thealgorithmicpedestal. The results, on view in the show, demonstrate which images Instagram's algorithm chose to display, and in which order.
As Laura Herman, a researcher at Oxford University's Internet Institute commented: 'In recent months, Instagram has publicly announced that the content displayed in users' home feeds will increasingly be decided by a "black box" algorithm, rather than what friends or family have recently posted. This means that we do not know exactly what Instagram chooses to prioritise, though these prioritised selections drastically influence users' experience of visual culture. In this exhibit, the algorithm reveals its own ways of seeing, providing the audience with an intimate lens into its perceptual mechanisms.'
'The Algorithmic Pedestal', is on view at J/M Gallery in London from 11-17 January 2023.
j-m.gallery
Receive our daily digest of inspiration, escapism and design stories from around the world direct to your inbox
Harriet Lloyd-Smith was the Arts Editor of Wallpaper*, responsible for the art pages across digital and print, including profiles, exhibition reviews, and contemporary art collaborations. She started at Wallpaper* in 2017 and has written for leading contemporary art publications, auction houses and arts charities, and lectured on review writing and art journalism. When she's not writing about art, she's making her own.