'Design on Water': Luisa Via Roma creates floating exhibition in Florence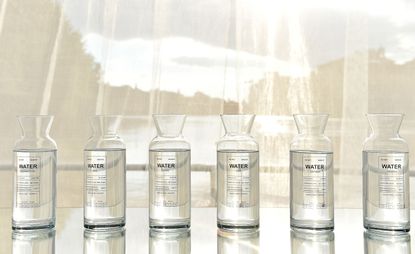 (Image credit: Luisa Via Roma)
On the 50th anniversary of the flood that submerged Florence in 1966, Luisa Via Roma, the famous Italian retailer, pays homage to the city by presenting 'Design on Water', a new group show held on the city's waterways.

Floating around the Arno River was 'Bridge of Love' – an immersive (though luckily not immersed) installation of nine floating cubicles designed by architect Claudio Nardi.

Inaugurated on 14 June in collaboration with Sky Arte HD, the floating exhibition was curated by Valentina Guidi Ottobri of Luisa Via Roma. An ongoing exploration of individuality through the many allegories associated with water, the exhibition also highlighted one of the hot topics in international affairs right now: the plight of immigrants across Europe. Featuring artistic collaborations with big design studios such as Dilmos, Magis, Secondome Gallery, CTRLZAK Art & Design Studio and Bitossi, each artist presented their unique take on water's oxymoronic symbolism, reflecting on the world's current happenings.

A plethora of alchemical installations saw art and design fused by CTRLZAK, Lapo Ciatti and Marcantonio Raimondi Malerba; an interactive eco-friendly project by Magis; ethereal light sculptures by Puglia-based artist Daniele Papuli; interesting looking ceramics by Alessio Sarri for Bitossi and Matteo Cibic; and organic furniture designed by Stefano Marolla for Secondome. Across the entire 'Bridge of Love' offering, the viewer was encouraged to experiment with their senses, navigating through perception.
INFORMATION
'Design on Water' ran from 14–17 June. For more information, visit the Luisa Via Roma website (opens in new tab)