Brian Eno's stunning turntable is a trippy blend of sound and vision
Winner of the Best Domestic Design category in the 2023 Wallpaper* Design Awards, Brian Eno's colour-changing turntable puts a psychedelic contemporary spin on the classic record player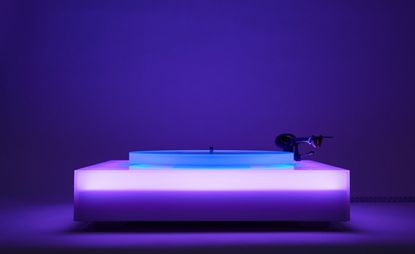 (Image credit: All images copyright the artist )
Brian Eno is many things: composer, writer, record producer, visual artist, musician and self-described 'non-musician'.

One of experimental pop's most innovative figures, he's been a member of Roxy Music, collaborated with David Bowie, U2, Coldplay, Laurie Anderson and Grace Jones, and invented the term 'ambient music'.

Since the 1970s, Eno's visual art has been dedicated to the potential of light. Drawing on Light and Space motifs, Mondrian, Suprematism and the early-20th-century Russian avant-garde, Eno's sense-saturating work plunges viewers, and listeners, into a meditative, detached state. He's installed work on the sails of Sydney Opera House, the Lovell Telescope at Jodrell Bank and created healing music and light installations for hospitals.
Alongside etchings, lenticular printing and sound works, Eno is known for his kaleidoscopic light boxes – which sit somewhere between the soul-snatching awe of a Mark Rothko and the optical seduction of a James Turrell – seamlessly drift through infinite combinations of seductive self-generated 'colourscapes' using a series of interwoven LED lights.
Brian Eno's new limited-edition turntable
In a similar vein, the artist has just unveiled a new turntable with London's Paul Stolper Gallery. 'The light from it was tangible as if caught in a cloud of vapour,' Eno said of the turntable. 'We sat watching for ages, transfixed by this totally new experience of light as a physical presence'. Released in a limited edition run of 50, the turntable is a psychedelic and evolving blend of sound and vision, and a piece of art in its own right.

'One of the great breakthroughs of evolution theory is that you can start with simple things and they will grow into complexity. This is very unintuitive — it's one of these things that the human brain isn't immediately capable of grasping. It doesn't make sense until you see it,' Eno continued. 'You have the idea that this small thing, which can't contain that many instructions, produces this hugely complex interwoven, interdependent world. One of the things I like about this piece of work is that it stands as proof of that.'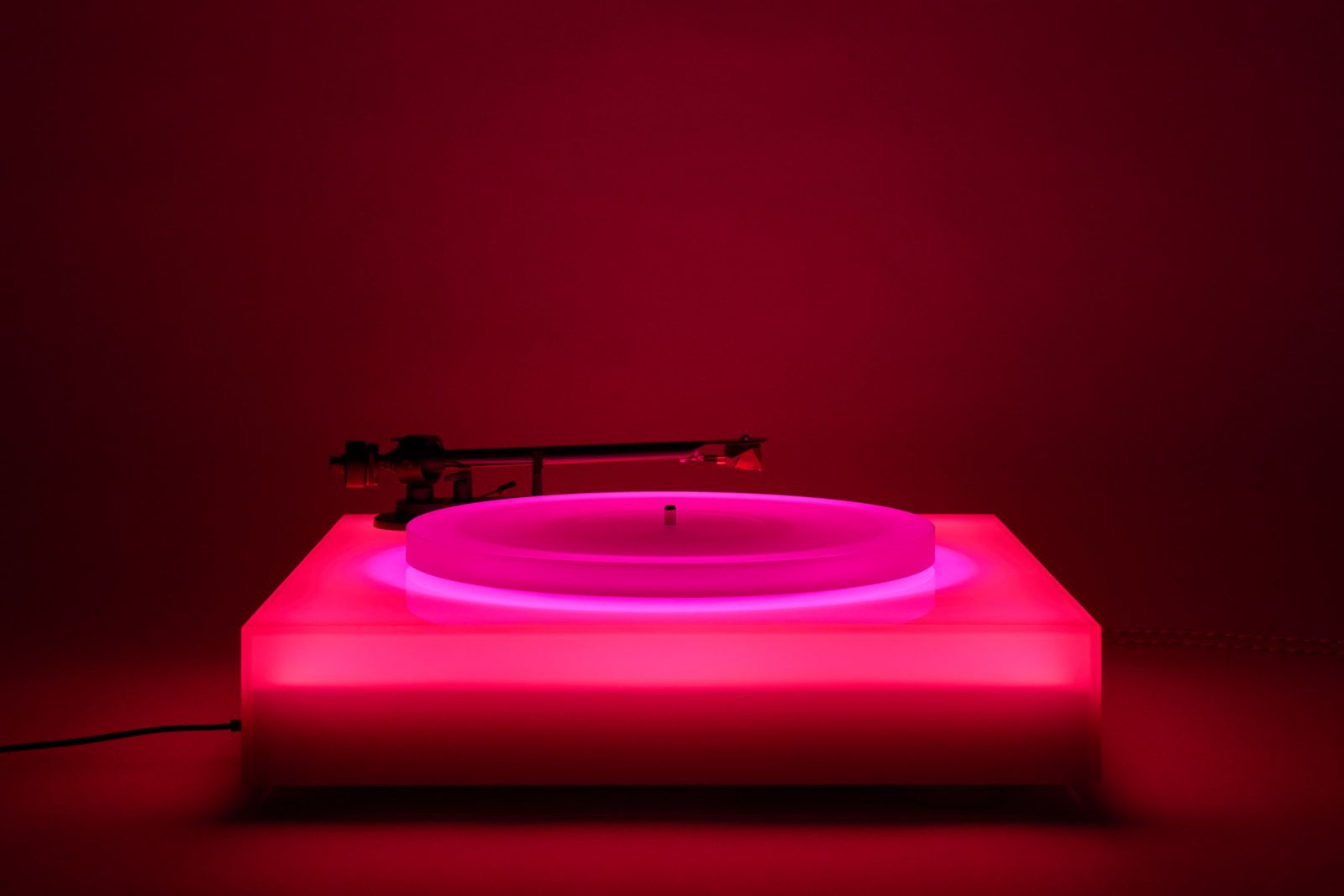 INFORMATION
paulstolper.com (opens in new tab)
Harriet Lloyd-Smith is the Arts Editor of Wallpaper*, responsible for the art pages across digital and print, including profiles, exhibition reviews, and contemporary art collaborations. She started at Wallpaper* in 2017 and has written for leading contemporary art publications, auction houses and arts charities, and lectured on review writing and art journalism. When she's not writing about art, she's making her own.