Book: 'Tree of Codes' by Jonathan Safran Foer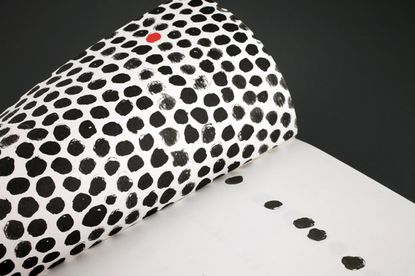 (Image credit: TBC)
Die-cutting a few pages of the magazine for our Guest Editors issue in 2008 (W*115) was hard enough, so we pity the poor printer who took on Tree of Codes (opens in new tab) - a new tome from American writer Jonathan Safran Foer and Visual Editions (opens in new tab). To construct his lyrical tale, Safran Foer literally sliced out chunks of text from his favourite novel, The Street of Crocodiles (opens in new tab), by Polish author Bruno Schulz, creating a delicate and sculptural work of art that required a different die-cut on every page.
Visual Editions and the book's designer, Sara De Bondt Studio (opens in new tab), faced rejection after rejection from printers - all of whom said it simply couldn't be done - until they stumbled upon Belgian-based Die Keure (opens in new tab), who found a way to make the impossible possible. And after months of writing, cutting and proto-typing, Safran Foer's enigmatic story was finally born.
Tree of Codes' multi-layered narrative explores 'an enormous last day of life'. Told from the perspective of a boy coming to terms with the death of a parent, it's a haunting story, full of intense imagery. 'My father would walk along like a gardener of nothingness outside of the surface of life,' he tells us. 'He would scatter into fragments.'
'Visual writing' might be at the core of new publishing house, Visual Editions, but it doesn't let its devices become gimmicky or extraneous. In Tree of Codes, the die-cuts are key to the tale. The powerful voice that Safran Foer has exhumed from Schulz's text is made all the poignant by the gaps in between words, which have an extraordinary resonance. They give each phrase space to breath.
Safran Foer first considered using dictionaries, encyclopedias and even his own works to construct his story. 'But any of those options would have merely spoken to the process,' he says. 'I was in search of a text whose erasure would somehow be a continuation of its creation.'