BMW Art Journey reveals shortlisted creatives at Art Basel Miami Beach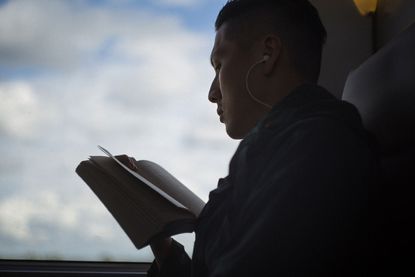 (Image credit: Photography courtesy of the artist and BMW)
It is easy to be cynical about corporate-sponsored art. Necessary even. But a lot of art wouldn't get made without it. Some of it good. Elsewhere on this site you can read about Isaac Julien's marvelous Stones Against Diamonds, a project that wouldn't have got off the ground without support from the Rolls-Royce Art Programme.

The German Car giant BMW, which owns Rolls-Royce, has been running its own cultural programme for 40 years. It is very serious about it and backs it with serious money. You can try and unpack the motives but better to look at the output.

Last year for instance it launched the BMW Art Journey, a collaboration with Art Basels Miami Beach and Hong Kong. Put simply, the project provides funding for two emerging artists, one picked from each fair, to go on a year-long voyage of discovery; creatively and literally.

The inaugural BMW Art Journey-maker was Hong Kong artist and composer Samson Young who returned from on a campanological tour of London, Los Angeles, Nuremberg, Mombasa, Mandalay, St.Petersburg and elsewhere with For Whom the Bell Tolls: A Journey into the Sonic History of Conflict.

In each location, Young recorded the sound of bells that had been witness and peeled (and unpeeled) during times of conflict (one of the key ideas behind Young's piece is that bells were often melted down to make cannons during wartime and then recast from retired artillery in occasional moments of peace). Using these 'sound-sketches' he is composing a new piece for bells and orchestra.

The shortlist of artists nominated to make the next BMW-sponsored creative trip was announced during this year's Art Basel Miami Beach. It includes the German duo Henning Fehr and Phillip Rühr, the LA-based artist Dan Bayles, and the Mexican artist Fritzia Irizar. Each has to submit an outline of their odyssey and what they hope to come back with by January next year. And they will find out whether they need to start packing when the winner is announced in February.
INFORMATION
For more information visit the BMW Art Journey website (opens in new tab)
Photography courtesy of the artist and BMW