'A festival is not a museum': Sam Stourdzé on Les Rencontres 2015 and the future of Arles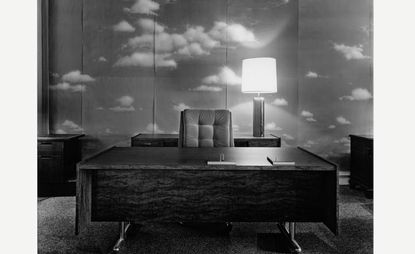 (Image credit: TBC)
The south of France has long been a storied haven for painters chasing the inspiration of golden Provence sunlight on fields of lavender, sunflowers and the Côte d'Azur. Each year, with 35 exhibitions in spaces from gothic churches to industrial warehouses, one of the world's biggest and oldest festivals of its kind takes over the town of Arles in the name of a medium even more light-reliant: photography.

Now in its 46th year, the Rencontres d'Arles festival has a new director in Sam Stourdzé, previously of the Musée de l'Elysée in Lausanne. Stourdzé took a moment during last-minute installations to speak to Wallpaper* about what we should expect in his first edition and the future of Les Rencontres under his leadership...

Wallpaper*: You are considered a pioneer in elevating photography to a major art form. Why is it a challenge to gain the same recognition for photography as for painting and sculpture?
Sam Stourdzé: What interests me is that photography and images are of course related to art and are as interesting as painting or sculpture. For some years, we have been doing the history of photography as we do the history of painting. We are able to approach and embrace some projects that have nothing to do with art but more with the question of popular culture or visual history. For example, this year we are doing a huge exhibition on the photography of LP covers. All of the great photographers have done some. So we are able to consider photography in this usual form, that we all have in our homes. This is the objective of the festival: to surprise the public. From an artistic perspective we are in the middle of a revolution with a society where the web is switching from textual to visual. Les Rencontres is there. I want to be sure in the next ten years that we can promote these new artistic approaches to think about the world we are living in.

Seeing and absorbing everything at Les Rencontres is impossible. What are some of the aspects or exhibitions of this year's edition that you really don't want visitors to miss?
I'm excited about the complete program. A festival is not a museum. In a museum you do one exhibition after another. In a festival you do an exhibition next to another. Every exhibition is related and talks about where we are in regard to images and photography. For instance, when you go from Walter Evans to Stephen Shore to Martin Parr, you have three generations of great masters that are really linked to each other. The challenge of good artistic direction is that this juxtaposition, by the end of the day, will create a kind of magic.

There has been a lot of controversy surrounding the previous leadership of Les Rencontres and the new LUMA Foundation that's under construction. What's your response to those who say the festival is losing its spirit?
Of course there was this difficult situation the last two years. Twelve years ago, Les Rencontres opened ateliers to the public that have now been bought by the LUMA Foundation to create an art campus with a new tower by Frank Gehry. Either you think we are losing space, or the other way is to think is that it's amazing to have so many important cultural actors in a small city. We also have the École Nationale Supérieure de la Photographie. But we are not in competition with each other. In fact, the real challenge in front of us these next years is to invent together an economic model based on culture – to make Arles an attractive cultural destination for tourists.
'Les Rencontres de la Photographie', Arles' prestigious annual rendez-vous for international photography, has opened and will run until 20 September

Harry Callahan, France, 1956-1958. Courtesy of the Estate of Harry Callahan and the Pace/MacGill Gallery, New York
William Klein, Cowhey Marine, 1955. Courtesy of the artist
Dolorès Marat, Sur la berge, Grand Travers, 2014. Courtesy of the Conservatoire du Littoral
Dorothée Smith, TRAUM (work in progress), 2015. Courtesy of the artist
Thierry Bouët, Pair of skis, from the 'Private Affairs' series. Courtesy of the artist
Thierry Bouët, High-wing airplane, from the 'Private Affairs' series. Courtesy of the artist
Alice Wielinga, Epic of the Soldiers, North Korea, 2013. Courtesy of the artist
Alice Wielinga, Harvest Time, North Korea, 2013. Courtesy of the artist
Ambroise Tézenas, Oradour-sur-Glane, martyr village (France), main street. Courtesy of the artist
Ambroise Tézenas, Sichuan Wenchuan earthquake ruins tour (China). Courtesy of the artist
Eikoh Hosoe, Simmon: A Private Landscape, 1971. Courtesy of the artist
Daido Moriyama, A Room, 1980s. Courtesy of the Daido Moriyama Photo Foundation
Olivier Cablat, Duck teleportation: phase 2, 2014. Research photos for the DUCK, as part of the 'Theory of Evolution' project. Courtesy of the artist
View of Olivier Cablat's teleported building, Vevey, 2014. 3D modelling by Antoine Mialon Architectures and building production by Festival Images (Vevey, Switzerland). Courtesy of Olivier Cablat
French singer Matthieu Chedid, British photographer Martin Parr and Magnum Photos created a 'nonconforming' collection of images
Mayor of Todmorden's Inaugural Banquet, Calderdale, England, from 'The Non-Conformists' series, 1975 – 1980. Courtesy of Martin Parr/Magnum Photos – Kamel Mennour
Clare College May Ball, from the 'Luxury' series, 2005. Courtesy of Martin Parr/Magnum Photos – Kamel Mennour
Natasha Caruana, I Had Seen Her. Courtesy of the artist
Natasha Caruana, The Thunderbolt. Courtesy of the artist
Paolo Woods and Gabriele Galimberti have spent more than two years photographing the world's tax havens in 'Les Paradis'. In Singapore, Tony Reynard (right) and Christian Pauli speak in one of the high-security vaults of the Singapore Freeport. Mr Reynard is the chairman of the Singapore Freeport and Mr Pauli is the General Manager of Fine Art Logistics NLC, based there. They are both Swiss. Located just off the runway of Singapore's airport, the Freeport is a fiscal no-man's land, where both individuals and companies can confidentially and transparently gather valuables. Courtesy of the artists
For Grand Cayman, Woods and Galimberti photographed an employee of Jetpack Cayman demonstrating the watersport now available on the island, propelled out of the sea by a 2000cc motor. Mike Thalasinos, owner of the company, quips, 'the Jetpack is zero gravity, the Cayman are zero taxes, we are in the right place!
We must be in the right place!' Courtesy of the artists
Paolo Woods, 'État, Haïti', 2011. Courtesy of the artist
Peter A Hutchinson, My Favorite Things, 1992. Courtesy of the artist and CNAP
Lynne Cohen, Corporate Office, 1987. Courtesy of the artist and CNAP
Denis Darzacq, Recomposition I n° 2. Courtesy of the artist
Markus Brunetti, Köln, Hohe Domkirche St Petrus, 2014. Courtesy of the artist and Hartmann Projects
Markus Brunetti, Reims, cathédrale Notre-Dame, 2014. Courtesy of the artist and Hartmann Projects
Wouter Deruytter, Renovation of The Sphinx by Dr Mahmoud Mabrouk, 10 November 1997. Courtesy of the artist and Torch Gallery, Amsterdam
Sandro Miller, Pierre et Gilles/Jean-Paul Gaultier (1990), 2014. Courtesy of the artist and Catherine Edelman Gallery, Chicago
Sandro Miller, Dorothea Lange/Migrant Mother, Nipomo, California (1936), 2014. Courtesy of the artist and Catherine Edelman Gallery, Chicago
Raymond Hains, Bray et Lu, Val-d'Oise, 2004. Courtesy of Thomas Hains
Pauline Fargue, untitled, from 'No Day' series, 2002 – 2015. Courtesy of Pauline Fargue
Pauline Fargue, untitled, from 'No Day' series, 2002 – 2015. Courtesy of Pauline Fargue
Paolo Pellegrin and Alex Majoli, Congo, 2012. Courtesy of the artists and Cherry Tree Gallery, Megève
Paolo Pellegrin and Alex Majoli, Congo, 2012. Courtesy of the artists and Cherry Tree Gallery, Megève
Jean-Marie Donat, BlackFace, 39. Courtesy of the artist
Jean-Marie Donat, TeddyBär, 45. Courtesy of the artist
Omar Victor Diop, Ikhlas Khan, from the 'Diaspora' series, 2015. Courtesy of the artist and MAGNIN-A gallery, Paris
Omar Victor Diop, Ikhlas Khan, from the 'Diaspora' series, 2015. Courtesy of the artist and MAGNIN-A gallery, Paris
Martin Gusinde, Games to frighten the women. Yamana, 1919 – 1924. Courtesy of Martin Gusinde/Anthropos Institut/Éditions Xavier Barral
Martin Gusinde, Ulen, the male buffoon. His role is to entertain the Hain spectators. Hain ceremony, Sel'knam rite, 1923. Courtesy of Martin Gusinde/Anthropos Institut/Éditions Xavier Barral
Vincent Ferrané, from the 'Welcome' series, 2014. Courtesy of the artist
Vincent Ferrané, from the 'Welcome' series, 2014. Courtesy of the artist
Pablo Mendès, Communication (video thumbnail). Courtesy of the artist
Cloé Vignaud, from the 'Mexico Salvaje I' series. Courtesy of the artist
Louis Matton, from the 'Objets autonomes' series, Notre-Dame-des-Landes. Courtesy of the artist
Toons Michiels, Motel Holiday, Las Vegas, Nevada, 1979. Courtesy of Luïscius
Toons Michiels, Desert Isle Motel, Las Vegas, Nevada, 1979. Courtesy of Luïscius
Toons Michiels, Desert Isle Motel, Las Vegas, Nevada, 1979. Courtesy of Luïscius
Toons Michiels, Desert Isle Motel, Las Vegas, Nevada, 1979. Courtesy of Luïscius
Stephen Shore, West Ninth Avenue, Amarillo, Texas, October 2, 1974, from the 'Uncommon Places' series. Courtesy of the artist and 303 Gallery, New York
Stephen Shore, Room 125, Westbank Motel, Idaho Falls, Idaho, July 18, 1973, from the 'Uncommon Places' series. Courtesy of the artist and 303 Gallery, New York