Sub-brand Mercedes-Benz Style opens for business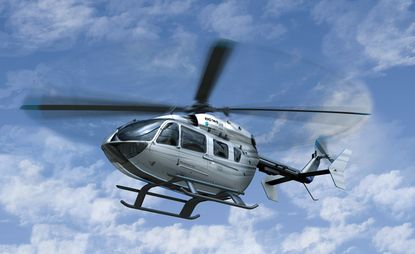 (Image credit: press)
Gorden Wagener has been on a mission to bring some of the lost sparkle back to Mercedes-Benz cars ever since he was promoted to vice president of design in 2008. The 42-year old was promoted from head of strategic advanced design to replace Peter Pfeiffer, who had been in the post for 30 years.
Wagener studied industrial design in Essen and transport design at the Royal College of Art. He has spent the best part of his working life at Mercedes, working his way up from head of exterior and interiors to advanced design, overseeing cars such as the A, B, C, E, CLK and CLS - the bulk of the modern Mercedes range.
Since his promotion, he has introduced a sophisticated selection of production cars and prototypes, most notably the 'gullwing' SLS AMG, and the F800 and Shooting Break concepts - the latter previewing the much anticipated CLS replacement to be unveiled in Paris in September 2010.
Wagener's latest announcement, however, has been a new sub-brand - Mercedes-Benz Style - which will design bespoke luxury products outside the automotive field: from aircrafts to yachts, furniture and more. We caught up with him to see what he plans to achieve with Style, and discuss his thoughts on Mercedes-Benz car design.
What is the concept behind Mercedes-Benz Style?
This is a design consultancy but only for selective projects -- ones that fit our brand. In this sub-brand we will create very selective luxury products in order to underline our image as a luxury maker, and as a leading company in design.
Will you create a new studio to support the sub-brand?
No, Style will exist within our core unit for Mercedes-Benz Design and under my direction. The design work will be done by our advanced studios all over the world and overlooked by the department's design director Steffen Köhl. Wherever the project is then that satellite studio will take it on.
Will Style operate in a similar way to BMW's product design arm DesignWorksUSA (opens in new tab)?
We are not profit oriented. Of course we will make money from this, otherwise there is no point to it, but DesignWorks has to make its own revenue, and actually quite a lot. You then have to take all the jobs, and this is exactly what we don't want to do.
Style will take on both commissioned work, for which the rights to the styling service are sold to the product manufacturer, and the allocation of design licences. How much control will you have over the end product?
We are lending our handwriting to others. The products should always be recognised as being from our house so it will keep some of the DNA of our core design philosophy but being applied to products, it will naturally be very different. We will never, however, do something that isn't Mercedes.
How much control will you have over the choice of clients?
We will have strict control over whom we deal with. I see our clients as a mix of established manufacturers of luxury goods to wealthy individuals and younger innovative companies. We will always work within a certain corridor, which we will discuss with our clients.
So far the Style team has tackled a helicopter, a yacht and bespoke furniture. But to what degree are you willing to widen the portfolio?
Would we go as far as designing pasta? I think it's a good job, but I'm not sure we would go that far with Style! It almost depends on how special the project is.
How do you see working in other industries benefiting the core car business?
We bring with us our expertise from car design, the most sophisticated of product designs. We, on the other hand, will gain knowledge from our clients and other designers, which in turn will influence our core business. It is very inspiring and it will enable us to find new solutions in automotive design.
You have been leading the global design team for almost two years. How would you like to see the marque evolving under your direction?
We want to focus on our core brand values that include quality. We will achieve this through the quality of material and the huge attention to detail especially in our interiors where we will be using solid aluminium, real wood and genuine material.
You have launched quite a few eye-catching prototype and production cars since your arrival, most notably the SLS AMG and the Shooting Break concept. What do these cars say about where you're heading with design?
The SLS is a good example of our second core value that we will promote -- that is refined sportiness. What it means is being sporty with style, and we bring this from our history. A few years ago, during a brand evaluation, we decided not to be so sporty anymore. We have reversed this as we live in a society where nobody is old anymore. Even someone in his 60s wears jeans, a polo shirt and plays golf. He is active and when he buys a luxury car he wants his youthfulness to be reflected in it.
Do they hint at the future face for Mercedes-Benz cars?
The SLS shows the face for our future sports cars. The 300SL was the first car to have a modern grille. Therefore, on the SLS the grille is the centre of attention - everything else is composed around it. You will see this face, though a little more homogeneous, on future Mercedes cars.
We will also have a second face for our limousine cars with a modern interpretation of a more traditional grille design as seen on the Shooting Break concepts.
The SLS refers to the iconic 300SL of the 1950s. Do you believe in retro design?
We are inspired by our heritage, but we will not do retro design. The 300SL was the most beautiful sports car of the last century and our goal was to bring that into the present. We could have built a new 300SL and people would have probably loved it but instead we did a new interpretation. We started with a blank sheet of paper and took the DNA of the car, the proportions with the elegant long bonnet.
What is Mercedes-Benz's approach to green car design?
Be it electrical or fuel cell we will be there although I wouldn't expect the cars to look any different. The SLS has a hybrid under its platform, but why should we change the perfect proportion of the car? Let's face it; the one-box design isn't an ideal proportion for cars.
What are your views on regional design and tweaking the cars to suite local markets?
If you design a Chinese Mercedes you are dead. We built up the satellite studios [most recently in Beijing] to adapt to local trends but you have to remain authentic to be perceived as being genuine.
On the other hand, we in Germany are very rational people and we like the simple style. But we cannot be as rational as some of our rivals. Audi, for instance, with its cool styling is nowhere in America. It may sell big numbers in China, but it is not perceived as a luxury product. Our image in both countries is number one, and our business model of authentic European cars work well everywhere.