Book: Franco Sbarro: Concept Cars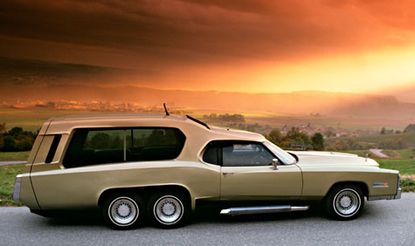 (Image credit: Press)
Franco Sbarro (opens in new tab)
is one of the unsung masters of modern car design. For the past four decades, Sbarro has created a unique high performance aesthetic for discerning collectors, untrammelled by brand identity (or budgetary demands).
See more of Franco Sbarro's concept cars (opens in new tab)
Designed and edited by Sbarro's eldest son Fabian, this slip-cased monongraph traces the back-story of the Italian-born designer, now working out of a hands-on atelier in the Swiss town of Grandson.
From his early years as a motorcycle designer through to managing the Scuderia Filipinetti GT racing team, Sbarro showed an aptitude for both form and technology, demonstrating an innate understanding not just for aesthetics but for their relationship to the mechanical heart of the car.
Having studied the art of sculptural model-making - first with a boat maker on Lake Neuchâtel, then through the construction of an elegant pair of one-off coupes for the Filipinetti company, Sbarro set up his own Atelier de Construction Automobile in 1968.
After experimenting with racing specials, Sbarro turned his bodywork expertise to safety, creating the SV1 (Safety Vehicle 1) in 1973. Stylistically extreme, the SV1 evolved into the Stash, a 70s super-coup&#233 that featured interior trim by Pierre Cardin. After being invited to build replica versions of iconic cars like the BMW 328 and Bugatti Royale, Sbarro's atelier settled into a very individual niche, constructing bespoke 4x4s for the Saudi Royal Family (the six-wheeled Windhawk) as well as forays into highly overstyled Mercedes SEC's, tricked out with gull-wing doors. Other bespoke machines include the wedge-shaped Challenge, the vast Monster 4x4, the Osmos supercar and a succession of exotic motorbikes.
The beauty of Sbarro's conceptual aesthetic is that the results are always fully functional, albeit occasionally rather eccentric in appearance. Sbarro's passion has always been sports cars and bikes, although recent projects have focused on two and three-wheeled solutions for urban mobility (with the emphasis on extreme performance).
Concept Cars is a fascinating summary of a career spent on the fringe of automotive extremism.
Melina Keays is the entertaining director of Wallpaper*. She has been part of the brand since the magazine's launch in 1996, and is responsible for entertaining content across the print and digital platforms, and for Wallpaper's creative agency Bespoke. A native Londoner, Melina takes inspiration from the whole spectrum of art and design – including film, literature, and fashion. Her work for the brand involves curating content, writing, and creative direction – conceiving luxury interior landscapes with a focus on food, drinks, and entertaining in all its forms
You might also like
Chic peas: new art cookbook charts a history of hummus

On the Hummus Route traces a utopian track between cities, people, markets and dinner tables. It documents street food in nine Middle Eastern cities, including Cairo, Jerusalem, Gaza, Tel Aviv, Jaffa, and Damascus, and in doing so, offers a fascinating insight into the area's design, food, and culture

By Elly Parsons • Last updated
View More ▸