A new perfumer is reclaiming the 'broken' fragrance industry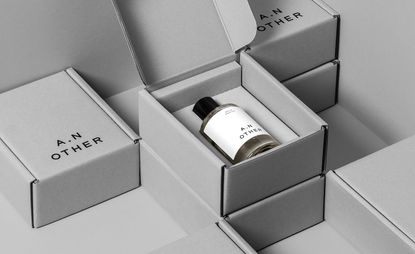 (Image credit: TBC)
A.N. OTHER is the new perfume brand refusing to hit the nail on the nose. It runs behind a very simple concept: to provide the blank canvas for famous perfumers to express – without limits – their creative force and imagination. There is no specific brief and no budget, but only one challenge to the perfumer: absolute freedom.

'Our story is not a fragrance story. It's a simple story about the broken fragrance industry,' explains founder Gilad Amozeg. Governed by huge profits and marketing, with only a small percentage of profit actually in the fragrance within the bottle, for A.N. OTHER the 'secret is simple'. It has stripped down perfume production processes to the absolute essentials. The perfumer and the fragrance itself provides very high quality, ethically sourced, eco-sustainable perfume at a fair price.

Under this umbrella, A.N. OTHER called upon four renowned perfumers to create fresh, woody, floral or oriental scents, which 'painted' four completely different images of what a perfume could be.
Firstly, Carlos Viñals (who has worked with the likes of Marc Jacobs and Dior) created a fresh perfume – FR/18 – inspired by gin cocktails and the energy of people getting together, with notes like melon, grapefruit, juniper and metallic musk.

Next, Nathalie Benareau (Victoria's Secret and Laura Mercier) created a floral perfume – FL/18 – full of surprises, inspired by the story of a close friend with an electrifying personality, with notes like saffron, jasmine, leather and labdanum.

Then, Patricia Bilodeau (Tommy Hilfiger and Nautica) created a full-of-light woody perfume – WD/18 – that paints the image of driftwood caught on the stream of the river, in the sunset, with notes of Sandalwood, cardamom spice, violet leaves and cedar.

While David Apel – the nose behind Black Orchid for Tom Ford – with his oriental contribution, OR/18 challenges our perception with surrealist impressions of a cannabis cupcake, with notes of rare cannabis accord, incense, chocolate and coffee.

The packaging and bottle, developed by London based Socio Design, follows a minimalist concept, stripped down to the absolute essentials. The grey box contains a couple of cards with information about the perfumer and perfume. The bottle is plain but well made, with a heavy magnetic lid and a fine sprayer. There are no expectations here, other than the ones allowed by the small, blank label that – like a rare wine – reveals only the release year, concentration and type of perfume.

You are struck straight away by the originality and quality of the scents. The fragrances develop layer by layer; each one inviting you to write your own stories and memories on its blank canvas.
INFORMATION
For more information, visit the A.N OTHER website (opens in new tab)