Master of materials: Proenza Schouler and the spirit of invention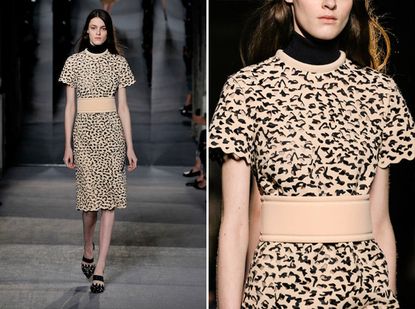 (Image credit: Proenza Schouler)
At the ripe age of 32, Proenza Schouler designers Lazaro Hernandez and Jack McCollough may not still hold the trophy of New York's youngest designers, but they're definitely its most sizzling. Since starting their business 10 years ago, they've cornered the market on cool, complex fabric development that may be logistically torturous, but also ensures that no one else's runway looks anything like theirs.

They have gone to corners of the earth - underwater in Bora Bora, in the backseat of a car in Texas, and a recent road trip through New Zealand - all in the name of refreshing their eyeballs and jumpstarting an original collection inspiration.

Back home in New York, they've channelled their ideas into a signature coterie of custom-brewed materials, pushing their fabric and embroidery suppliers into new territories.

Here we've handpicked some of the most mind-bending and headache-inducing fabric techniques from Proenza Schouler's past collections.