Dream team: Claire Barrow and Galeria Melissa collaborate on an immersive installation
Dream team: Claire Barrow and Galeria Melissa collaborate on an immersive installation
Last summer, London-based fashion designer Claire Barrow eschewed the traditional fashion week schedule in favour of creative projects unrestricted by the seasonal retail cycle.
The designer, who is renowned for her hand-painted and illustrated designs bridges both the fashion and art worlds, showing her first solo exhibition in Hackney last year, which featured depictions of gargoyle-like creatures depicted on toilet roll and in neon tubing. Barrow also participated in Big Medium's Austin-based group exhibition 'Run-off, exhaust and other pressures' in January, and now the designer has collaborated with the Brazilian shoe label Galeria Melissa on a two-storey immersive installation at its Covent Garden flagship store.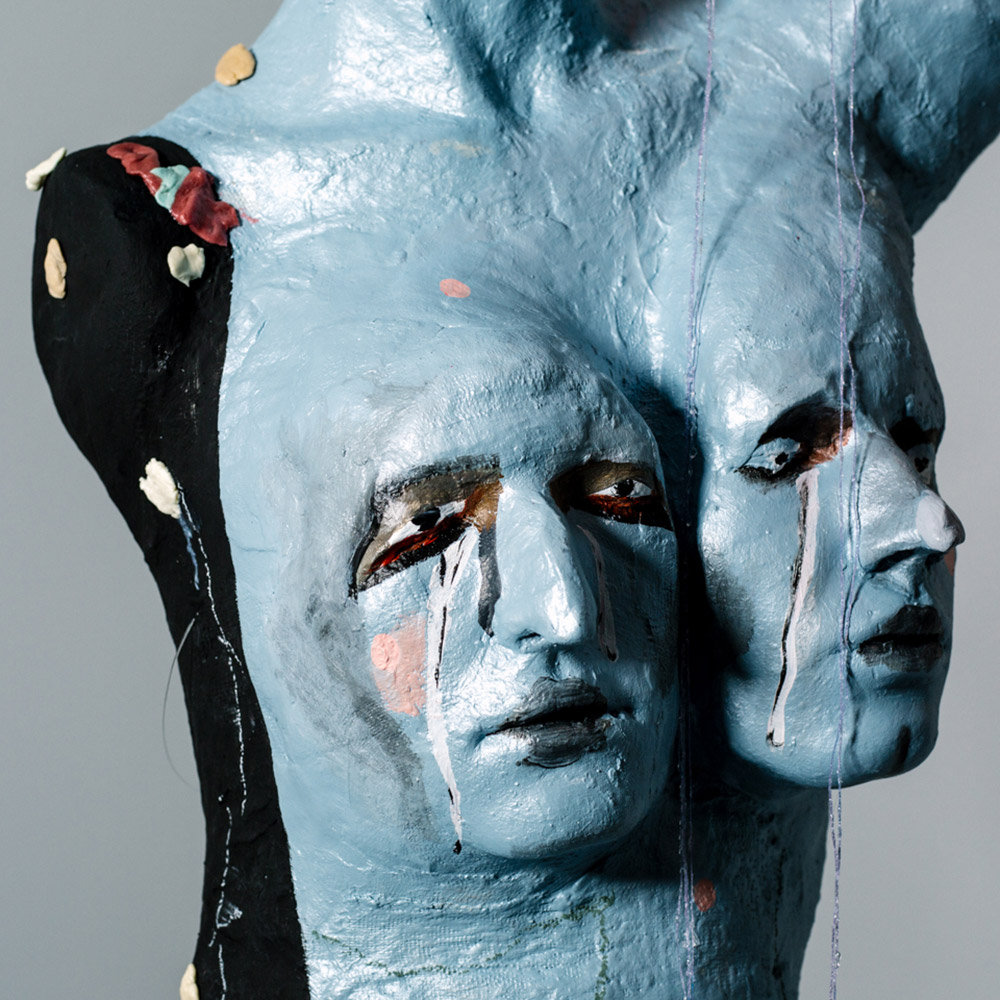 The figures in the exhibition are crafted from used mannequins and clay
'It's all about real life versus digital,' Barrow explains of the concept behind 'Dancing with Dreams'. The exhibition features a series of sculpted mannequins dressed in Barrow's hand-painted creations, alongside film projections of different characters, directed by Joseph Bird. 'They have all got their own story to tell, but they're quite abstract and it's all about making your own mind up about what they are,' she explains.
The space also features 13 shoes – 'there are six and a half pairs,' she adds – which Barrow has created for Galeria Melissa. They feature her own signature illustrations and long ribbons which tie around the leg. These are suspended from the ceiling of the space, blown gently by wind machines.
Experimenting with clay for her recent exhibition in Austin, Barrow created the sculptures in 'Dancing with Dreams' using parts of old mannequins. 'I made them up very heavily with clay,' she explains of the designs. 'Clay and ceramics are definitely areas I want to go into.' The designer, who presented her A/W 2016 'Retrospective' collection with a trio of short films imagining living works of art, also has a strong affinity with video. A two-minute film accompanies her new exhibition. 'I don't really like the exclusivity of the art and fashion worlds,' Barrow explains. 'I like film and TV a lot, and keeping things accessible to people.'
Information

'Dancing with Dreams' is on view until 15 May. For more information, visit the Claire Barrow website, and the Galeria Melissa website

Address

Galeria Melissa
43 King Street
London WC2E 8JY

View Google Maps