How we live: at 'House Vision', Tokyo, Airbnb imagines the future of the home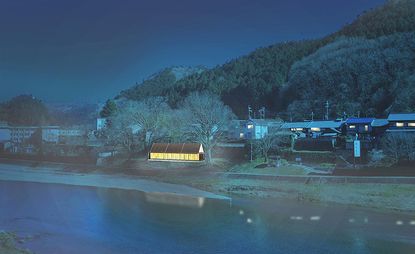 (Image credit: press)
Airbnb, the new way of travelling, is working with the architect Go Hasegawa for the curator and designer Kenya Hara's 'House Vision' exhibition, opening in Tokyo next month. And with Airbnb being in the business of lodging, it weighs in heavily on an exploration of 'the future of the home'.

'At Airbnb, we are always looking at what the future looks like and enjoy challenging the way we currently think about living,' says Joe Gebbia, the company's co-founder and chief product officer. 'Working with Go gave us the opportunity to bring these ideas to life, connecting our values of design and finding new ways to help communities.'

With an aging population and growing urbanisation, many of Japan's rural villages are left diminished, which not only leads to financial hardships for the communities, but an abandonment of traditions and trade. So to address this the building, entitled Yoshino Sugi No Ie (or, Yoshino Cedar House), is created with provenance in mind – made with local materials by members of the local community.

'Through inheriting the modesty and the simplicity of the traditional Japanese old house, I hope Yoshino Sugi No Ie is going to not only harmonise well with local houses of Yoshino, but also will become a place to experience Japanese housing space for foreign tourists who visit this region,' Hasegawa notes.

Yoshino Sugi No Ie aims to be more than an exhibition piece; after being shown in Tokyo, the build will move to a permanent location in the town of Yoshino itself. The idea is for the community to share and experience the structure; thus, it's 'going back to its place of birth to bring the vision to life'.
INFORMATION
House Vision' runs from 30 July until 28 August. For more information, visit the 'House Vision' website (opens in new tab)
Daniel Scheffler is a storyteller for The New York Times and others. He has a travel podcast with iHeart Media called Everywhere (opens in new tab) and a Substack newsletter, Withoutmaps (opens in new tab), where he shares all his wild ways. He lives in New York with his husband and their pup.