Fresh from the fair: IMM Cologne 2015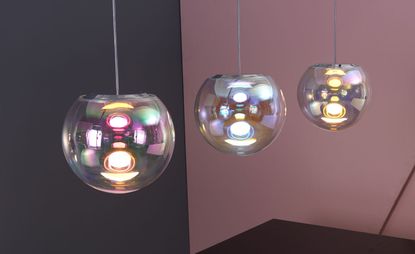 (Image credit: press)
The January trade show season began with gusto at this year's edition of IMM Cologne. Chinese architects Neri & Hu took centre stage as the nominated designers for the fourth instalment of IMM's annual 'Das Haus' installation - a concept which, each year, sees a different designer furnish a 240 sq metre house installed within the Messe's halls. Neri & Hu's interpretation saw them collaborate with Danish flooring brand Dinesen to create an elevated winding walkway that took visitors on a tour of interiors filled with mid-century design classics as well as a selection of new prototypes fresh from the Shanghai-based studio's factory floor.

As well as the usual roster of big furniture players the show provided a platform for some exciting new talents and smaller companies thanks to sponsorship from the Federal Ministry for Economic Affairs and Energy (BMWi). One of the most impressive debuts came courtesy of Neo/Craft, a Berlin-based brand headed up by German designer Sebastian Scherer. Among the label's debut collection of ten sharp-lined designs in steel, glass and wood, the 'Isom' tables garnered much attention - four CNC-cut glass panels in nuanced hues converge to create optical cube-shaped patterns.

Rebranded as 'Pure Talents', IMM's annual showcase of young designers was moved to the roomier environs of the Messe's Hall 1 where we spotted plenty of new names as well as some more familiar faces who were showing as part of a collective exhibition titled ' The Journey'. Winners of our Best Denim 2015 Wallpaper* Design Award Matteo Fogale and Laetitia de Allegri showcased their 'Ish' furniture collection made using marble-like materials created from post-industrial denim and cotton scrap; while recipient of our Best Space Race award, Elisa Strozyk, presented her series of swirling liquid-glazed ceramic tables that resemble far away planets.

Of the graduates showing as part of der Universität der Künste's presentation, Friederike Delius caught our eye with her 'Foldwork' drying rack. Part of a project that set out to elevate the everyday products more often associated with domestic drudgery, the wall-mounted rack, crafted in brass, folds away flat against the wall, saving space and doubling as a graphic artwork when not in use.

True to form, Danish design stalwarts Gubi presented a mix of new and reissued designs including the minimalist 'Modern Line' sofa by Greta Grossman - originally launched in 1949 - and a brand new line of layered glass and aluminium pendant lamps named 'Collar' by Sebastian Herkner.

And finally, providing a little respite from the Messe's Halls we joined rug designer (and joint winner of our Best Space Race Wallpaper* Design Award with his 'Spacecrafted' collection) Jan Kath at his Cologne showroom to celebrate the launch of 'Rugart meets Photography' - an exhibition that showcased the brand's recent collaboration with photographer Lars Langemeier.