Old school: Demisch Danant's new show revives revolutionary French designs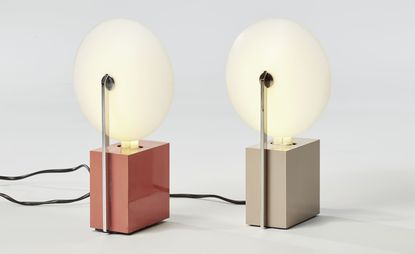 (Image credit: Photography: Thierry Depagne, courtesy of Demisch Danant)
In an era obsessed with churning out one progressive concept after another, a plastic accent chair from the 1960s or halogen lightbulb seemingly pale in comparison to today's high-tech pieces.

But Suzanne Demisch, co-founder of design gallery Demisch Danant, would disagree. 'It's not a new material for us, but some of these pieces are still so avant garde and contemporary,' she said. 'It [was a] pioneer movement.' The gallery's newest exhibition, 'Innovation: made in France II', proves the accomplishments of yesteryear live up to today's demand for modern design.
A continuation of the gallery's inaugural Made in France exhibition series, 'Innovation' highlights historical designs that spurred from France's technological and and economic boom between 1965 to 1975. Though only a piece of the puzzle, Demisch and co-founder Stephane Danant created an exhibit that offers a comprehensive glimpse into the period's design scene.

'When you think about French design history, there's different spheres in the 1960s and 70s,' Demisch said. 'We wanted to connect the dots in terms of showing what we kind of take for granted.' To give the 60-piece exhibit a laser-sharp focus, 'Innovation' looks at the decade through three specific lenses: the emergence of plastic and synthetic materials; advances in lighting and the lightbulb; and Roger Tallon's efforts to revolutionise France's industrial design aesthetic.

From Tallon's chromed steel 'Orly' club chair, to the synthetic materials used in Jean-Pierre Laporte's 'Esox' chair, to Sabine Charoy's geometric lamps, Innovation showcases industry favorites with under-the-radar gems. Regardless of each piece's notoriety, Demisch Danant's exhibition is more a breath of fresh air than a trip down memory lane.
INFORMATION
'Innovation: made in France II' is on view until 1 July. For more information, visit the Demisch Danant website (opens in new tab)
Photography: Thierry Depagne, courtesy of Demisch Danant
ADDRESS
Demisch Danant,
30 West 12th Street
New York NY 10011
VIEW GOOGLE MAPS (opens in new tab)