Fix up look sharp: Balmond Studio launches new brand identity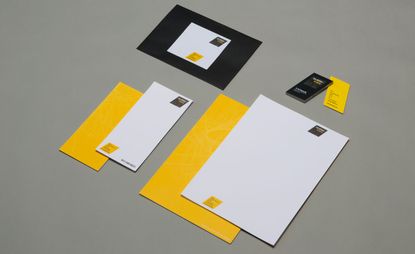 (Image credit: TBC)
It's been six years since the renowned structural engineer Cecil Balmond left Arup to set up his own eponymous London studio – and business is booming. Offering its clients architectural and consulting services as well as interior design, public and fine art pieces, Balmond Studio has been busy expanding into the Middle East and the United States with heavyweight projects including an ambitious 4.2 million sq m waterfront development in Colombo, Sri Lanka and a vast stainless steel public sculpture for the Santa Monica Boulevard and Century Park East in Los Angeles, USA.

'It was about creating a strong, consistent identity within our ever-growing network of staff, partners and collaborators from across the globe. Different people. Different markets. Same message,' says James Balmond, who has been propelling the brand forward since 2014 in his role as creative director. 'Re-affirming our brand means that we fly the flag with clarity. Everyone is on the same page knowing who we are, how we do things and what we expect from our employees and affiliates.'

The new identity, which has been designed in-house, seeks to reflect the studio's architectural and artistic approach. It's built around a punchy palette of black, yellow and white, and is stamped with a new rhombus-shaped logo. Coupled with Ammann tiling, the studio says that these new angular forms are designed 'to evoke the geometric investigation that drives Balmond's design approach'. Interwoven with these bold blocks of colour are the studio's sketches, renders, fractals and patterns that become branded layers.

Softening the hard edges, swirling algorithm motifs grace the studio's brochure covers – a reference to Balmond's propensity for using generative algorithms to create structure, as well as its continuing research into non-linear organisational systems.

'Our new branding is all about synergy,' says Balmond. 'So we have placed the Balmond Studio design methodology at the heart of the brand itself.'

Soon to be rolled out internationally across all of the studio's platforms and offices, the rebrand is the first installment of a two-phase project – the second, Balmond promises, 'will 'push visual boundaries and production techniques to an entirely new level. It is a real game changer.' Watch this space.
INFORMATION
For more information, visit Balmond Studio's website