Xiaopeng Yuan: 'Hiding behind a camera is like hiding inside a stage curtain'
'Through the lens' is our monthly series that throws the spotlight on photographers who are Wallpaper* contributors. Here, Xiaopeng Yuan talks about his vision, process, and shoots that make his heart beat faster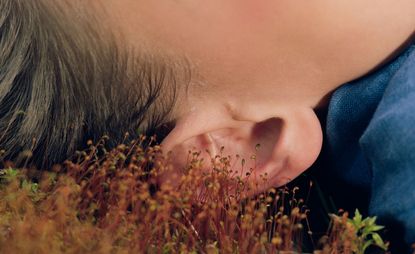 (Image credit: Xiaopeng Yuan)
Widely considered a name to watch in his field, Chinese photographer Xiaopeng Yuan is refreshingly honest about his inadvertent inspirations and creative doubts. In 2013, Yuan co-founded the publishing studio Same Paper, which recently produced Still Life, an impressive collection of clever works created amidst 2020's global standstill.

For our June 2021 issue, the photographer visited the studio of Mario Tsai to capture the entrepreneurial Chinese designer's pared-back creations. Here, Yuan sheds light on his perspective.
Wallpaper*: Describe your style and process
Xiaopeng Yuan: My current way of working is to construct a scene, and then observe. The final image may be the result of my observation and feeling, but I don't think this is a form of style. To be honest, I often feel uncertain after a shoot; I reflect and ask myself what I'm doing and why I'm doing it.
I enjoy it when my existence, or even the interference of a camera, is forgotten by the subjects I'm photographing. This kind of situation is rare and often of short duration. Every time I experience this, my heart beats faster. In this sense, hiding behind a camera is like hiding inside a stage curtain. The photos that are taken during this time always become my favourites.
W*: Tell us about how you brought your way of working to our story on designer Mario Tsai
XY: For most shoots, I will make careful and detailed preparation. However, it depends on the scale. For a shoot like the one with Mario Tsai, I prefer to go light and improvise, drawing on previous experiences.
W*: What do you think is the most interesting thing happening within photography now?
XY: To be honest, I do not care that much about what's happening in the photography field, so I haven't got an in-depth opinion. My answer would be very one-sided, though I really enjoy sharing new works on Instagram with other photographers.
W*: What's on your radar?
XY: Inspirations are always accidental, some might come from memes, some from a book. If I have to name an artist, the first that comes to my mind is the American artist Roe Ethridge. I have many of Ethridge's books of different periods; I often take them out and read them.
W*: What's next for you this year?
XY: Besides photography, part of my job is running a self-publishing studio, Same Paper. We're now working on some new projects. However, the most exciting things tend to be those that cannot easily be disclosed.
INFORMATION
Sophie is currently Photography Editor at Wallpaper*. Sophie joined the team following the completion of her photography degree in 2018, and works with Photography Director Holly Hay, where she shoots, commissions, produces, and writes on photography. Alongside this, she continues her art practice as a photographer, for which she was recently nominated for the Foam Paul Huf Award. And in recognition of her work to date, Sophie was nominated by the British Journal of Photography for the Futures photography platform in 2021.
With contributions from