Seven exhibitions to welcome London's Centre for British Photography
Opening on 26 January 2023, the new Centre for British Photography in London is set to build on the Hyman Collection and will be holding seven shows, on until 30 April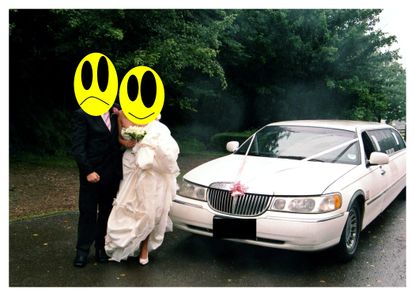 (Image credit: © Natasha Caruana)
The Centre for British Photography will be opening its three floors of exhibition space on 25 January 2023, and to mark the occasion will hold seven shows, comprising two exhibitions and five displays. Building on the Hyman Collection of British Photography, the opening of the centre marks a new era for British photography.
London's new Centre for British Photography
Tracy Marshall-Grant, deputy director of the Centre for British Photography speaks of the opportunities she hopes to provide through the centre, in its capacity to 'support British photographers through commissions, grants, exhibitions, acquisitions and sales'. And James Hyman, the centre's founding director, sees its opening as a chance to create a new home for British photography.
'We hope that through this initial work to make a home for British photography we can, in the long run, develop an independent centre that is self-sustaining with a dedicated National Collection and public programme,' he commented.
In its opening season, the centre will be presenting 'The English at Home: Twentieth Century Photographs from the Hyman Collection'. The show will display over 150 photographs from the Hyman Collection archives, exploring the nation's safe spaces through the ages. Using British photographer and photojournalist Bill Brandt's book, The English at Home as a starting point, the exhibition draws on major bodies of work from the collection, unpicking subcultures and communities through photography.
Alongside this, 'Headstrong: Women and Empowerment' will present a photo series by campaign group Fast Forward, which has used the platform to celebrate self-portraiture as a tool for empowerment. The exhibition looks to challenge political discourses and embrace the diversity of the female experience, by reframing the narrative.
Elsewhere at the centre, a series of 'in focus' displays will highlight five works from individual artists: 'Wish you were here' by Heather Agyepong; 'Fairytale for sale' by Natasha Caruana; 'Fairytales of Photography' by Jo Spence; 'Spitting' by Andrew Bruce and Anna Fox; and 'Platinum Prenotations' by Paul Hill.
The Centre for British Photography opens to the public on 26 January 2023, with exhibitions running until 30 April 2023.
49 Jermyn Street, London SW1Y 6LX
britishphotography.org (opens in new tab)
Martha Elliott is the Junior Digital News Editor at Wallpaper*. After graduating from university she worked in arts-based behavioural therapy, then embarked on a career in journalism, joining Wallpaper* at the start of 2022. She reports on art, design and architecture, as well as covering regular news stories across all channels.