Mag.a.sin explores the science of shopping through photography
A new retail project by Wallpaper* photography director Holly Hay uses imagery to start a conversation about how and what we buy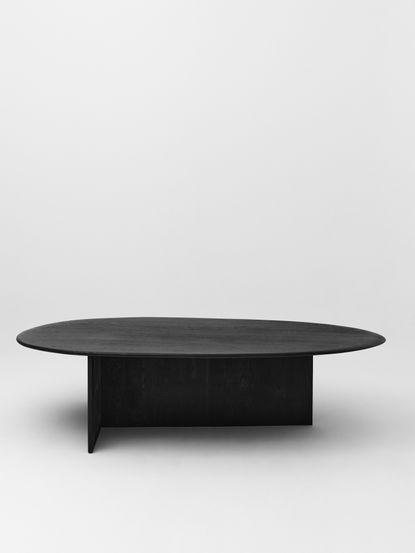 (Image credit: George Harvey)
Our purchasing decisions are influenced by many factors – among them personal circumstances, habits, whims, and of course the imagery we are surrounded with. The latter is the impetus for a new retail project by Wallpaper's own photography director Holly Hay, called Mag.a.sin.
For Mag.a.sin's first collection, Hay approached two collaborators with whom she has a personal relationship – her husband, the photographer (and Wallpaper* contributor) George Harvey, and an erstwhile colleague, art director Daniel Faltys. The result is 'The Curve', an eclectic edit of nine design pieces with visual similarities, including a print of Harvey's personal work.
Hay's fascination with retail can be traced back to her teenage years, when she took a job at Sefton, an independent fashion boutique in Islington, north London. 'I worked as a sales assistant, but they allowed me to do what I wanted,' she recalls. 'I became interested in what and why people buy, and even in the way they moved around the shop – we had all this modular furniture, so it was easy to reconfigure the space. I realised that I could shift people's buying habits just by changing what they saw when they walked through the door.'
Her interest was reaffirmed after reading the Paco Underhill book Why We Buy: The Science of Shopping, and more recently, visiting an exhibition at Tristan Hoare gallery in central London, called 'Folds'. 'They had a Christo, alongside the work of an emerging sculptor and various photographers. It was not limited to one discipline, or a singular idea, or a specific price range. I liked the way it was naturally done.'
Mag.a.sin is Hay's visually-driven take on retail curation. The inaugural collection 'The Curve', all shot by Harvey in black and white against a clear background, has a range of objects notable for their contours. They range from a pair of metal sunglasses by boutique British eyewear brand Blyszak, to a leather pouch with a cloudlike silhouette, by New York-based Porto. Despite the differences in typology, scale, and price ('Not everything has to be £4k,' Hay quips), they are all by independent makers who often have limited outlets for selling their work.
Harvey, who has a background in architecture, is known for his refined, minimalist imagery. His thoughtful interpretations of geometric forms and graphic lines has made him a darling of the fashion, beauty and luxury industries, and is apparent from his work on 'The Curve'.
The sales happen in the same way a gallery might operate – 'A buyer would message me, and I would send them more images, a description of the designer, why they made this object, and why it's an important part of their work.' describes Hay.
'If they'd like, I can put them in touch with the designer. This exchange is important – we often buy so anonymously, without thinking of the person behind the object we are buying. This approach encourages buyers to get to know designers and makers, and really get to know the behind-the-scenes.'
Hay will continue to produce new edits of objects for Mag.a.sin throughout the year. Future selections will feature new themes and new photographic approaches – Hay teases an upcoming edit with a photographer who excels at colour.
'A savvy consumer may buy into a product for many reasons,' she concludes. 'I want to play with the part of the image in that. A memorable image can shift the way we see the world – that is the power of photography.'
INFORMATION
hollyhay.co.uk/magasin (opens in new tab)