Shaping the way: Larry Bell's legendary 1960s works get aired in New York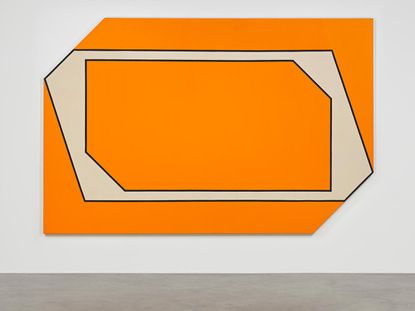 (Image credit: Photography courtesy the artist and Hauser & Wirth)
Back in 1970, the Tate Gallery helped define a moment in American art history with its exhibition, 'Three Artists From Los Angeles: Larry Bell, Robert Irwin, Doug Wheeler'. Those artists, as the exhibition demonstrated, had staked out new territory in the course of postwar art by taking on perception itself. Rather than working with paint and canvas or with steel and welders, they modulated light and space.

Now, three New York galleries have managed to bring that historical exhibition full circle in separate presentations devoted to each of those artists. Last year, Pace put on 'Robert Irwin: Cacophonous', a heavily trafficked show that featured new works with fluorescent light, while last week, David Zwirner opened 'Doug Wheeler: Encasements', bringing together five of his light environments into its New York space. Now, with Hauser & Wirth's 'Larry Bell: From the '60s', the group has been fortuitously reunited (if only in nearly contemporaneous gallery listings).

On view until 9 April, the show is spread over three floors of the gallery's Upper East Side space, providing a robust overview of Bell's early work. A collection of paintings – geometric forms that set the stage for later three-dimensional experiments – introduce visitors to his language. This group includes Lil' Orphan Annie, a seminal piece from 1960, created in bright orange acrylic.

On the second and third floors, several important three-dimensional works, including Standing Walls II, Untitled Trapezoid Improvisation, and Made for Arolsen I hold court, while his prism shelves animate the second floor. Throughout these upper floors, visitors are confronted with the idiosyncratic experiments in perception for which Bell is known. It's a welcome return.
INFORMATION
'Larry Bell: From the '60s' is on view until 9 April. For more information, visit Hauser & Wirth's website (opens in new tab)
Photography courtesy the artist and Hauser & Wirth
ADDRESS
Hauser & Wirth
32 East 69th Street
New York, NY 10021