Singling out the solo booths to see at Frieze Los Angeles
Over 70 galleries will descend on Paramount Pictures Studio for the second edition of the West Coast art fair (14-16 February), anchored by an ambitious programme of special projects, film screenings, talks, and institutional collaborations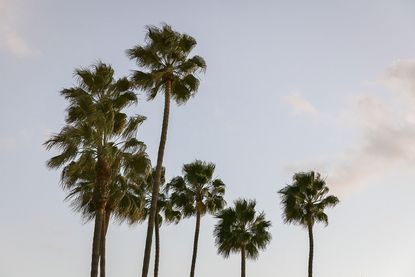 (Image credit: Mark Blower, Mark Blower/Frieze)
'There is no other city like LA, which generates creativity for the entire world in so many modes,' says Frieze Los Angeles executive director Bettina Korek. The California native may be somewhat biased, but LA has an indisputable pull – boosted by the thrilling new dimension that Frieze brought to the city's cultural scene when it launched last year. This week, riding high off the spectacle that is the Oscars, the fair's sophomore effort returns to Paramount Pictures Studios. Fittingly, the inaugural Deutsche Bank Frieze Los Angeles Film Award for emerging LA-based filmmakers is set to be awarded at the fair. Also new in 2020, Focus LA provides a platform for local galleries aged 15 years or younger, with curated artist projects advised by Rita Gonzalez, curator and LACMA department head of contemporary art. But it's the solo acts that are raising the stakes – here, we make a beeline for the galleries risking it all on one artist.
Avery Singer at Hauser & Wirth
At 32 years old, the Swiss mega-gallery's youngest signing is almost certainly bound for art superstardom. Lauded for her forward-thinking visual vocabulary, Avery Singer combines digital and manual techniques with gesso paint to create works on canvas that meld abstraction and figuration, historical and contemporary narratives. The artist, who hails from New York, will present four new paintings at Hauser & Wirth's stand (B14), flexing her affinity for art history and colour theory in works like Jordan (2019, pictured below), which takes 19th-century European painting and the notion of 'the intoxicated painter' as starting points.
Idris Khan at Victoria Miro
At Victoria Miro's booth (B11), British artist Idris Khan is intent on hitting all the high notes at Frieze with a meditative display of new paintings, sculptures and works on paper, largely rendered in intense shades of blue. But it's his suite of Large Rhythm Paintings, based on sheet music, that has us completely entranced: obscuring areas of musical notation with gestural passages of oil paint, Khan leaves select elements of the original visible. Additional works include the deeply personal my mother, 59 years (2019) – an abstract monument comprising every printed photograph he could find of his late mother – as well a series of White Wall collages, and a jesmonite maquette of his public art installation recently unveiled in London.
Calida Rawles at Various Small Fires
Various Small Fires (VSF) is making its hometown Frieze debut with a showing of American photorealistic painter Calida Rawles in the fair's new Focus LA section. The artist's surreal paintings – depicting her subjects floating or submerged in swimming pools – dive into topics such as colourism, intersectionality, and the marginalisation of black women. The fair presentation coincides with Rawles' first solo exhibition, 'A Dream for my Lilith' (12 February – 14 March), at the gallery's Johnston Marklee-designed space in Hollywood.
Ugo Rondinone at Galerie Eva Presenhuber
'Like a diarist, I record the living universe – this season, this day, this hour, this wind, this kind of grass… this kind of snow, this sound in the grass, this silence,' reflected New York-based, Swiss-born artist Ugo Rondinone in a cryptic statement. The enigmatic Rondinone is revealing little else ahead of his solo presentation at Galerie Eva Presenhuber's booth (A10), other than it comprises ten small-scale mountain sculptures and one sun painting. Watch this space.
James Turrell at Pace Gallery and Kayne Griffin Corcoran
The American artist has the distinct honour of headlining a double bill of his own work across two galleries – Pace Gallery (B16) and Kayne Griffin Corcoran (B18) – including an immersive LED ceiling installation and works from James Turrell's Glass series. The immersive joint exhibition was conceived to bolster awareness and raise further funds for his magnum opus, Roden Crater – a monumental public arts project that has been 50 years in the making in the Painted Desert region of northern Arizona. Sitting out LA this year? Pace Gallery is hosting a solo exhibition of Turrell at its London outpost (11 February – 27 March); additionally, a survey of his work, 'Passages of Light', is currently on view in Mexico until 29 March.
INFORMATION
Frieze Los Angeles 2020 runs from 14-16 February. frieze.com
ADDRESS
Paramount Pictures Studio
5515 Melrose Avenue
Los Angeles