Contemporary wallpaper exhibition, Switzerland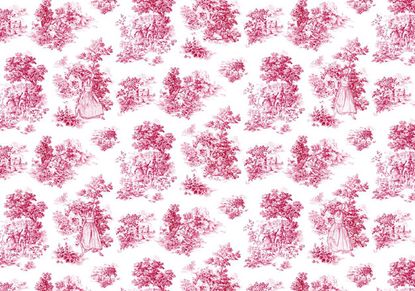 (Image credit: TBC)
Finding enough surface area to cover an exhibition on wallpaper was never going to be easy, but mudac and Musée de Pully have solved the problem of wall space by joining forces to produce a show on contemporary wallpaper titled 'Face au mur. Papiers peints contemporains'.
Given the distance between the two museums, it seems an unusual arrangement for a show that should be visually taken in all at once - mudac, which deals with design and applied arts, is located in Lausanne, while the more fine art-orientated Musée de Pully is a 20-minute train ride away in the smaller town of Pully.
Working around this, the museums have presented two completely different thematic trajectories to explore the nature, discourse and techniques of wallpaper: while mudac will present the development of the Rorschach and damask patterns concerning politics, consumer society and packaging, repeat motifs, new technologies and trends, Musée de Pully will concentrate on wallpapers that fall into the category of the conceptual, portraits, hybrid motifs, narrative, film and video, the body and its different aspects and optical games.
The exhibition looks to show how both artists and designers work on the same ideas and projects and how they would deal with different themes if they were put together.
Naturally, with 30 wallpapers on display in each museum, nearly all walls have been filled with the stuff, which as it turns out, isn't limited to just paper. One of the multi-sensory wallpaper highlights is a room with three animated 'movie' wallpapers by German artist Brigitte Zieger, who has taken the idyllic motif of Toile de Jouy and challenged this by projecting animations of a moving tank, a sniper aiming at the viewer, or the explosion of the pattern (complete with sound effects).
Watch these animated 'movie' wallpapers
The viewer is coaxed into expecting something to happen, but doesn't know when the explosion is going to take place. A little macabre perhaps, but it is this idea, also explored in some of the other wallpapers, that importantly conveys the oxymoron between the domestic comfort of wallpaper and its ability to be used as an output for social and political messages.
Receive our daily digest of inspiration, escapism and design stories from around the world direct to your inbox