Brent Faiyaz on his latest album, Wasteland: 'I just wanted to go all out'
A captivating storyteller, R&B singer Brent Faiyaz is wasting no time with a standout second album. Here's why he's one of Wallpaper* guest editor Kelly Wearstler's favourite contemporary creatives.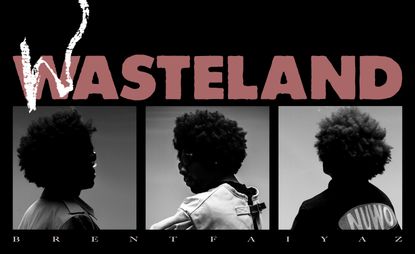 (Image credit: TBC)
Self-preservation is a top priority for Brent Faiyaz. The Maryland-raised R&B star, whose second album, Wasteland, came out this summer, has made his mark by crooning about needing love on his own terms, which often leaves the women in his life with the short end of the stick. Some deem it as toxic – a more flowery version of the gut-punching disregard that Atlanta rap superstar Future often projects in his musical universe, where women are no more than temporary fodder for his immediate needs.
But Faiyaz has the courtesy to articulate why he won't be around, and it's been resonating with his young fans for close to a decade now. It has also seen Wallpaper* guest editor Kelly Wearstler name Faiyaz one of her favourite contemporary creatives, in her October 2022 issue takeover. Through his spirited runs and yearning melodies, the singer does a masterful job of illuminating the tug-and-pull of managing romance in your twenties while navigating the distressing pressures of setting yourself up for future success. He makes it feel like a real dilemma.
Faiyaz's first musical output came towards the end of his high school days with a now-hard-to-find EP from 2013 titled Black Child, and a 2014 song called Natural Release that told a dreadful story about a man killing himself after mistakenly thinking his girl was cheating on him. Faiyaz's imagination and penchant for cinematic storytelling caught the attention of popular blogs, which identified him as a hopeful R&B standout. Things took a real turn for the better when, in 2016, he was commissioned for the hook on fellow DMV (the mid-Atlantic area of the US, where Washington DC, Maryland and Virginia connect) artist GoldLink's career-defining single, Crew. Brent's self-congratulatory lines – brushing off girls who are only interested because of his recent success – made the song an instant hit, resulting in a 2018 Grammy nomination. From there, he ascended as R&B's voice of the dissatisfied youth.
Wasteland feels like a victory lap. 'What's left of us? What's left of our lives? It's only you, it's only me. It's only us at the end of the night,' is how he describes the agony of feeling stuck with someone at the detriment of his own happiness on Loose Change. The song sees him struggling with how authentic love can be for a person experiencing a new level of fame. He's either paranoid about the changing dynamics of his already-existing relationships, or growing bored with everything around him because it reminds him of an uncomfortable past.
On Gravity, which features Tyler, the Creator, he thanks a lover for holding him down, but expects his life as a travelling artist to get in the way of their relationship progressing. Then, on his biggest flex, Wasting Time, he grabs Drake and an early 2000s-sounding beat from The Neptunes to convince a prospective lover to enter a dead-ended but exciting situationship with him.
Superstar appearances are in abundance on Wasteland, and while it marks a new chapter in Faiyaz's career, it also satisfies a younger version of him who could only dream of this happening. 'This time I just felt like I wanted to go all out,' he says of the album.
'Collaboration-wise, it all came naturally just from motherfuckers fucking with me. I've been listening to their music since I was a kid, from The Neptunes to Drake to Alicia Keys to The-Dream. Twelve-, thirteen-year-old me is like, "Damn, what the fuck, nigga?".
INFORMATION
A version of this article appears in the October 2022 Legends Issue of Wallpaper*, available in print, on the Wallpaper* app on Apple iOS, and to subscribers of Apple News +. Subscribe to Wallpaper* today
Receive our daily digest of inspiration, escapism and design stories from around the world direct to your inbox