Book: Third Life by Norbert Schoerner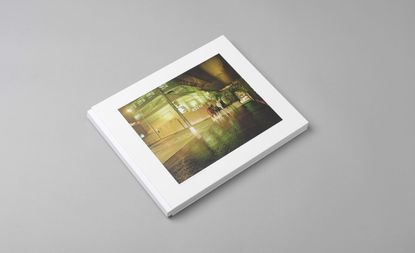 (Image credit: press)
Ever since a commission from The Face (opens in new tab) magazine kick-started his career in 1989, German-born Norbert Schoerner (opens in new tab) has been speeding around the globe capturing evocative images to grace magazines like Vogue (opens in new tab) and advertising campaigns for fashion brands, including Prada (opens in new tab) and Comme des Garçons (opens in new tab).

In his rare breaks between commissions, Schoerner has also been quietly building up a large archive of personal works. The photographer has an uncanny knack of capturing very precise moments in time, resulting in a highly charged series of images. Now London-based publisher Violette Editions (opens in new tab) has brought us a compelling selection of seven years worth of unseen material in a polished new monograph, titled 'Third Life'.

Comprising images shot for his 'sketchbook', the book is a design-led travelogue created in response to our increasingly digital world. 'It's inspired by the flood of images we encounter through omnipresent devices,' explains Shoerner. 'The process of isolating what matters to me forms the foundation of the works.'

His photographs are largely devoid of people, which imbues them with a strange feeling that something important is about to happen. Agrees Schoerner: 'I think their absence suggests a variety of scenarios that could take place moments later.' Shot largely on his travels in America and Asia, the works are mainly urban and rural landscapes, offering only a few abstract glimpses of the human figure. There's a distinctly graphic quality to the architectural angles, patterns and forms he shoots, which give them an added punch.

The book, which contains insightful essays by writers Tom Morton (opens in new tab) and Geoff Cox (opens in new tab), intriguingly opens with what seems like a stream of nonsensical text, and closes with a single, curious thumbnail image. The text is in fact the first photograph Schoerner ever took, which has been scanned and transcribed from film into pure information, while the thumbnail is the original snapshot. 'It's the first picture I ever took and then subsequently processed at the local chemist's: My father in our back garden, reading a copy of 'Der Spiegel'.

Designed by London-based Micha Weidmann, Third Life is elegantly bound so that its spine protrudes in an unusual fashion. 'We wanted to diverge from the classic bound book and make the binding look like a white slab containing the pictures,' comments Weidmann.

The interior is arranged as a cinematic narrative, with varying picture sizes and occasional 'blank' pages that simply display the page number in the centre. 'The "blank" pages…might be read as cinematic ellipses, or as digital files that have yet to load,' says Tom Morton in his introduction. Meanwhile, the text has been kept minimal in an unassuming grey, so as to let the images take centre stage.

'We wanted to create an intelligible and pure layout concept which plays with the idea of the classic art book in a dynamic manner,' says Weidmann. Thanks to a long editing process, during which Schoerner continuously added new images, the project took almost two years to complete, but having known each other for over a decade, the pair had a mutual understanding from the start.