Bill Viola launches experimental art game, a cryptic 'explorable video'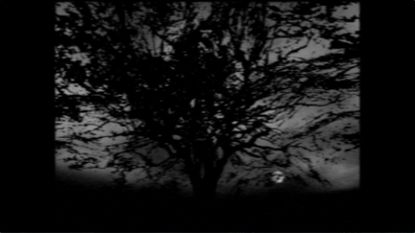 (Image credit: Courtesy of Bill Viola Studio and USC Game Innovation Lab)
It is one of the first ever experimental art games ever made and for the past decade, Bill Viola's The Night Journey has been exhibited in venues around the world as a work in progress. Now, Bill Viola Studio and USC Game Innovation Lab have launched the award-winning game worldwide on Mac and Windows PC (and on PlayStation in the US), marking the first time home players have been able to experience it.

Using both game and video technologies, The Night Journey tells the universal story of an individual's journey towards enlightenment. It is cryptic from the start: there is no single goal to achieve, nor a narrative – linear or otherwise – to follow. Players are prompted to navigate an interactive open world over which a mysterious darkness is looming. Their actions determine how the landscape transforms: players can pause to 'reflect', and may eventually slow down time itself and forestall the fall of darkness.
Drawing from The Night Journey Notes, 2001-2009
Viola's previous works provide reference for the game world, while the in-game 'reflections' are drawn from the American artist's archive of video footage. A custom set of post-processing techniques was even developed to give the 3D environment the sense of 'explorable video'. Text from the 3rd-century philosopher Plotinus and 13th-century Islamic poet and mystic Rumi, among others, have also been incorporated into the game.

The game's makers asked: What is the game mechanic of enlightenment? How can we model such an intensely personal yet archetypal experience in a game? The answer, apparently, is the antithesis of mainstream modern gaming, from The Night Journey's lo-fi monochrome visuals to its defiantly slow pace. It's a curious, meditative, puzzling and at times mystifying endeavour that is sure to divide players.

The Night Journey debuted at digital art gallery SIGGRAPH in 2007 and has since travelled to institutions including The Museum of the Moving Image, New York; Nam June Paik Art Center, Seoul; and Museum of Design, Atlanta. The game was developed with funding provided by the National Endowment for the Arts, Intel, Zero1 Art & Technology Network, and the Annenberg Center at the University of Southern California.
INFORMATION
The Night Journey, $19.99, available on Windows PC and Mac, and on PlayStation 4 for players in the US. A USB box set is also available from Blain|Southern. For more information, visit The Night Journey website and USC Game Innovation Lab website
Receive our daily digest of inspiration, escapism and design stories from around the world direct to your inbox