Barbara Kruger at Sprueth Magers, London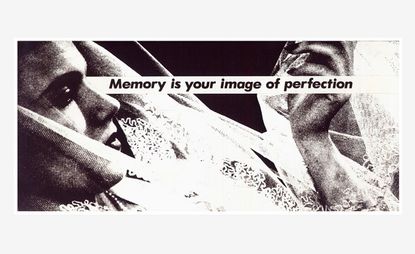 (Image credit: TBC)
An artist whose aesthetic influence has helped alter the face of contemporary art, Barbara Kruger – along with her text-adorned achromatic montages – has, over the past three decades constructed a visual language indisputably her own.
In recognition of this fact, the Mayfair-based branch of the Sprueth Magers Gallery (opens in new tab) will this month open an exhibition of some of Kruger (opens in new tab)'s earliest work. Elegantly encapsulating the American artist's distinctive style, the show will remain in-situ until January of next year.
An unabashed critique on the media-saturated society of her day, Kruger's distinctive, high-contrast work remains seeringly relevant. Visually arresting despite its simplicity, the advertising-inspired aesthetic employed only amplifies the irony of Kruger's message.
Multifaceted, conceptually layered and politically charged, Kruger's commercial critique moves beyond the realms of mere appropriation, and comes imbued with an intellectual depth infrequently achieved by many of her pop-based contemporaries.
With blocky strips of text declaiming 'Your misery loves company' and 'Now you see us/Now you don't' pasted upon arcane, predominantly achromatic images of ballet dancers, dental surgery and hammer horror screen shots - Kruger weaves unexpected threads of meaning into her seemingly arbitrary compositions.
Despite its ever-increasing age and distinctly two-dimensional approach, the work on show at Sprueth Magers manages to perfectly complement today's digitalized creative arena - an achievement definitive of Kruger's ahead-of-her-time approach.
ADDRESS
Sprüth Magers London
7A Grafton Street
London
W1S 4EJ