Artist's Palate: Claudia Comte's 'Eggplant Baby'
Grow familiar with the Swiss artist's sharing dish, one claimed to have an unexepected side effect for expectant mothers, as featured in our monthly artist's recipe series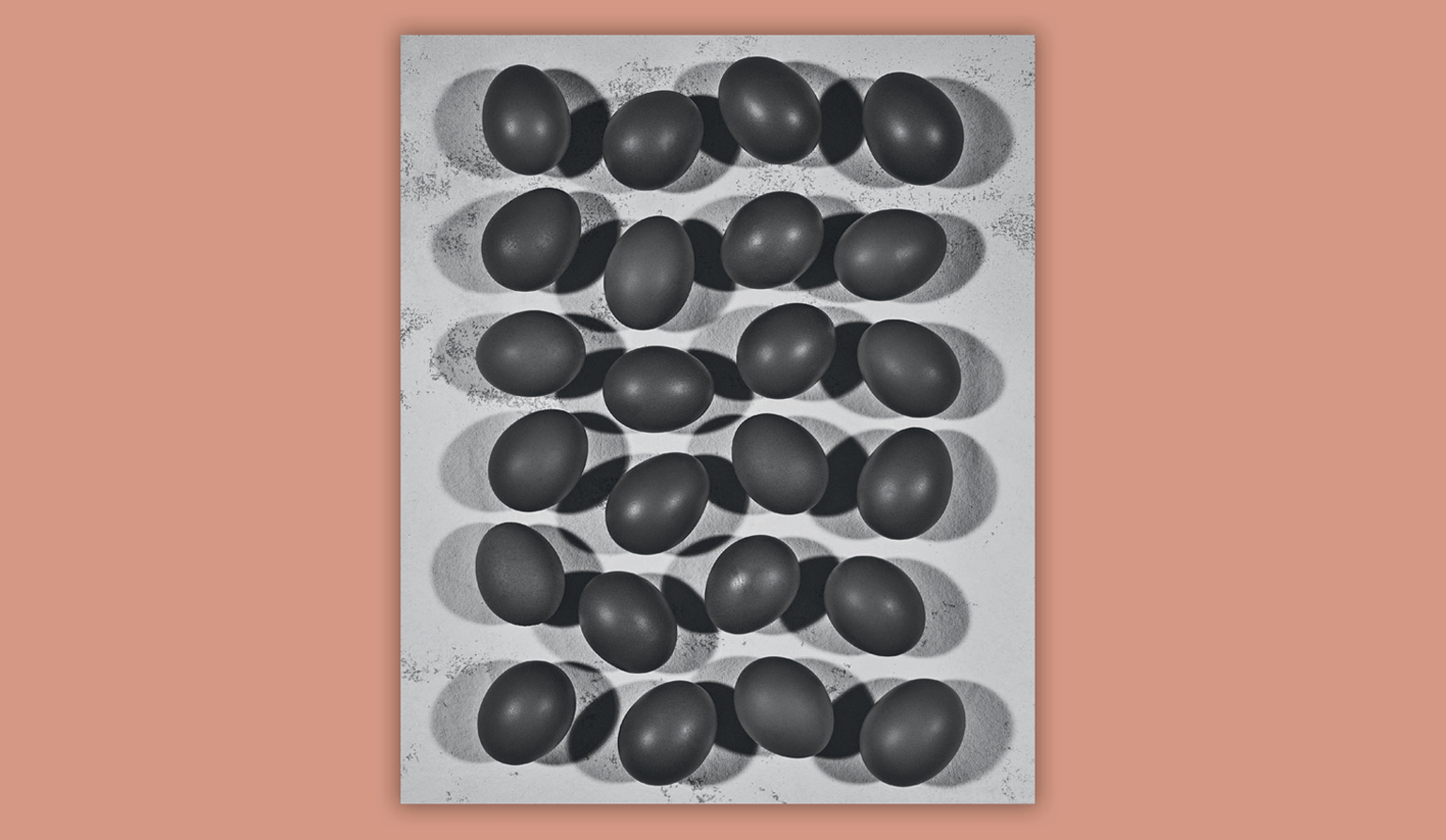 (Image credit: Leandro Farina)
Swiss artist Claudia Comte has had a meteoric rise in the past few years. From underwater cactus sculptures and dazzling Op Art interventions, to a forest of carved reliquaries and a functional fairground installed in Art Basel's Messeplatz: her output is varied, memorable, and always characterised by a sense of humour. The same goes for her 'Eggplant Baby', a dish that she recently used to kick start the birth of her son, Kai Nikolai. The recipe originates from Scalini's, an Italian restaurant in Georgia, US, and is said to have induced labour for more than 300 expectant mothers. As Comte recalls: 'My partner, Samuel Leuenberger, prepared the meal for me, and remarkably within a few hours I was in labour!'
Recipe for 'Eggplant Baby'
'The measurements below serve much much more than just a mother, baby, father family unit. It's a dish that can be shared!'
Ingredients for the marinara sauce

2 teaspoons of grated garlic
3 teaspoons of olive oil
1.8kg chopped tomatoes (canned or fresh)
230g chopped onions
100g chopped parsley
1 teaspoon of oregano
1 teaspoon of grated red pepper
30g chopped basil
1 pinch of thyme
1 pinch of rosemary
1 teaspoon of salt
1 teaspoon of pepper
Preparation of marinara sauce

First, fry the onions in a large saucepan with hot olive oil. Add garlic and fry again for 1 minute. Now add the tomatoes and bring everything to the boil before you reduce the heat. Then put the remaining ingredients in the pot and let it simmer for 1 hour. Stir every now and then.
Ingredients for the eggplant and parmesan bake

3 medium sized eggplants
230g flour
6 beaten eggs
940g breadcrumbs of Italian bread (Ciabatta)
1.8 l marinara sauce
100g grated Romano cheese
100g grated parmesan cheese
100g chopped mozzarella cheese
460g ricotta cheese
Olive oil
Preparation for the eggplant and parmesan bake

Wash and chop the eggplants first (either with or without the skin is fine). Spread the eggplants on a paper towel and sprinkle them with salt. Put another layer of paper towel on top and weigh the whole thing down for an hour so that the excess liquid can flow out.

Dip the individual pieces of eggplant one after the other in flour, beaten eggs and the breadcrumbs. You can then fry the eggplants in olive oil until they are golden brown. Spread the marinara sauce, eggplant, ricotta, parmesan and romano cheese alternately in layers in a baking dish until the baking dish is almost completely full. Then sprinkle a layer of mozzarella on top.

Now everything goes into the oven for about 25 minutes at 190 degrees (please preheat).

Bon appetit and good luck!
A version of this article originally featured in the September 2020 issue of Wallpaper* (W*257) – on newsstands now and available for free download here
INFORMATION
Claudia Comte's solo exhibition at Austria's Kunstraum Dornbirn opens 26 November. claudiacomte.ch; kunstraumdornbirn.at
TF has been editor of Wallpaper* since December 2020. He is responsible for our monthly print magazine, planning, commissioning, editing and writing long-lead content across all our content pillars. He also plays a leading role in multi-channel editorial franchises, such as our annual Design Awards, Guest Editor takeovers and Next Generation series. He aims to create world-class, visually-driven content while championing diversity, international representation and social impact. TF joined Wallpaper* as an intern in January 2013, and served as its commissioning editor from 2017-20, winning a 30 under 30 New Talent Award from the Professional Publishers' Association. Born and raised in Hong Kong, he holds an undergraduate degree in history from Princeton University.
With contributions from