Art HK 12: highlights from the contemporary art fair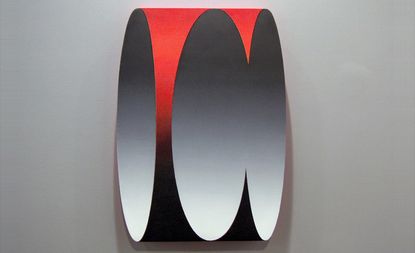 (Image credit: TBC)
Art HK 12 (opens in new tab), the fifth edition of the East's most prominent art event, lured 266 galleries from 38 countries to the Hong Kong Exhibition Centre (opens in new tab). Showcasing works from 3,500 artists worldwide, the fair attracted not only collectors, but international curators, writers and thinkers – a boon for a city once considered a 'cultural desert'.

As Western galleries jostled to participate, organisers tried to keep an even ratio of Asian to international artists. For international exhibitors, that meant showcasing Asian artists alongside their Western clients. New York-based David Zwirner (opens in new tab) featured Chinese painter Yan Peiming together with Luc Tuymans (opens in new tab), while the Gagosian Gallery (opens in new tab) showed Picasso (opens in new tab), Hirst (opens in new tab), Lichtenstein (opens in new tab) and Japanese stars Yayoi Kusama (opens in new tab) and Takashi Murakami. (opens in new tab)

This year Asia One, a platform for artists from Turkey to New Zealand, threw a spotlight on the Orient. Japan's ArtCourt Gallery (opens in new tab) showcased Kozo Nishino's (opens in new tab) architectural sculptures; Beijing's Chambers Fine Art (opens in new tab) and Primo Marella Gallery (opens in new tab)brought a series of paintings by Guo Hongwei and Farhan Siki, respectively.

The Art Futures award (opens in new tab) for best emerging artist went to Lee Kit (opens in new tab) of Hong Kong for his ominous installation of household items, 'Something in My Hands', on view at the Aike-Dellarco stand. Equally unsettling was Ai Weiwei's (opens in new tab) 'Cong', his epistolary tribute to the 5,196 students who died when their schools collapsed in the Sichuan earthquake of 2008, presented by Galerie Urs Meile (opens in new tab).

Yet Galerie Gmurzynska (opens in new tab) stole even those scenes with its booth, curated by Asia's favourite starchitect, Zaha Hadid (opens in new tab), with a selection of her latest designs. Hadid's stage gave necessary pomp to additional works by Joan Miró (opens in new tab), Fernando Botero (opens in new tab) and local artist Wifredo Lam (opens in new tab).

It may not come as a surprise that, among Asian collectors at least, homegrown artists were a priority. Taiwan's Lin & Lin Gallery (opens in new tab) sold 12 out of 15 works by Liu Wei (opens in new tab), billing up to £2.5 million in the first three hours of the preview. Market veterans also did well: local gallery De Sarthe (opens in new tab) sold 'No.313' by Chinese artist Chu Teh-Chun for nearly £2 million and Hans Hartung's (opens in new tab) 'T1966-H32' for £250,000.

Not that Western art was suffering. The veteran contemporary gallery Tornabuoni Arte (opens in new tab), from Italy, sold five works by Alighiero Boetti (opens in new tab), including a piece from the his well-known 'Mappa' series for more than £800,000. American painter Robert Motherwell's (opens in new tab) 'Elegy to the Spanish Republic No. 45' was sold for £635,000 at Bernard Jacobson (opens in new tab).

All this bodes well for the fair that recently confirmed its merger with the influential Art Basel (opens in new tab) franchise. Next year the May event will rebrand itself as Art Basel Hong Kong. Thus far, all this year's exhibitors have signed up to return. That should help ensure visitor numbers break records yet again. The rest of the work will fall to China's exploding contemporary-art market.
Yoko Choy is the China editor at Wallpaper* magazine, where she has contributed for over a decade. Her work has also been featured in numerous Chinese and international publications. As a creative and communications consultant, Yoko has worked with renowned institutions such as Art Basel and Beijing Design Week, as well as brands such as Hermès and Assouline. With dual bases in Hong Kong and Amsterdam, Yoko is an active participant in design awards judging panels and conferences, where she shares her mission of promoting cross-cultural exchange and translating insights from both the Eastern and Western worlds into a common creative language. Yoko is currently working on several exciting projects, including a sustainable lifestyle concept and a book on Chinese contemporary design.