'I Promise to Love You': Tracey Emin and Stephen Webster write a new page for wearable art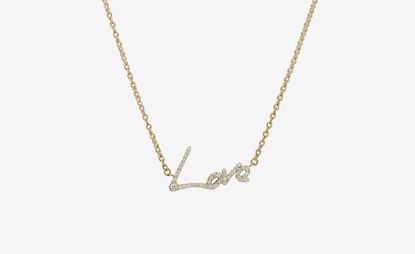 (Image credit: TBC)
Some designers see their jewellery as the perfect canvas to speak literally, both to owner and perceiver. Scripted or written gems are not particularly novel – examples by Solange Azagury-Partridge, Diane Kordas and even JAR are well documented, with words such as 'love', 'wow' and 'darling' given the precious treatment.

An enduring forty-year friendship, and subsequent collaboration, between British artist Tracey Emin and British jeweller Stephen Webster sees the latest addition to the word club. 'As Tracey pointed out on my 56th birthday we have known each other for almost 40 years', says Webster when discussing their 'I Promise to Love You' collection, a concise edit of rings, earrings, bracelets, tiepins and cufflinks. The idea first took seed when Emin created one of her signature 'I Promise to Love you' neon signs for Webster's flagship store in Beverley Hills in 2010. 'She said that she always felt that this work should be in a jewellery store, where people buy engagement rings and all the other trinkets of romance', Webster continues. 'And soon after I approached Tracey about realising her work through the medium that I know best, jewellery.'

The collection not only includes the written Emin word ('love', 'more passion', and 'with you I breathe') in her inimitable scrawl, in plain gold rings, bracelets, and more elaborate cuffs with the script picked out in diamonds, but also a series of charms based on her sketches of woodland creatures – a toad, a hare, and an owl are all rendered in her typically naïve hand. But most successful are the word jewels in Emin's signature writing, now so part of contemporary culture as to be instantly recognisable as strokes from her pen.
INFORMATION
For more information, visit Tracey Emin's website (opens in new tab), or Stephen Webster's website (opens in new tab)