Set in motion: Faris du Graf joins forces with Seattle's Rizom collective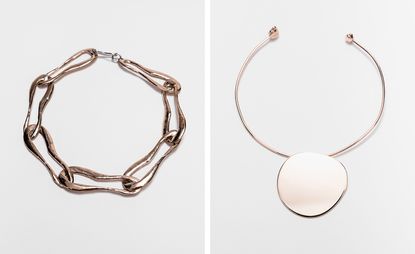 (Image credit: press)
Designed to evoke confidence and in particular, a 'powerful female energy', Seattle-based designer Faris Du Graf quickly found a devoted following for her bold, sculptural jewellery line simply named, Faris.

Working primarily with precious and semi-precious metals, the designer describes her molten, fashion-driven offerings as 'experimentation in fluid, organic shapes and kinetic movement.' Each painstakingly handmade piece is like an individually moulded sculpture, subtly echoing the design references that have influenced Du Graf on her path to becoming one of contemporary jewellery's most promising young talents.

'Both of my parents worked at Knoll in the 80s. So our home growing up was filled with Eames, Aalto, Mies, Meier and Breuer samples. 'The modernist aesthetic was something I grew up with, so I'm sure that translates in my designs', Du Graff says of her influences. 'More than anything I am a fan of good architecture and design. I get excited with innovative construction and clever silhouettes. When thinking up something new, I reach for both, she says.

It's little wonder then, that her career began in architecture and furniture design, working with Design Within Reach founder Rob Forbes before finding her true metier after taking night classes in jewellery making that eventually lead her to London to refine her skills at Central St Martins. The undulating, moulded metal curves of Du Graf's designs indeed recall the lines of Isamu Noguchi and the strong lines and restrained use of colour nod to Le Corbusier, both of whom she name-checks as her favourite designers of all time.

Grouping her designs by idea or 'series', rather than the seasonal collections of her contemporaries, Du Graf, continually adds to existing collections, only occasionally introducing a new one altogether. 'I don't like the idea that design expires', she explains. 'I hope that everything I make is viewed as timeless.'

Du Graf has in fact now found a permanent home for her jewellery, joining forces with fellow Seattle designers, the womenswear label, Silvae, and specialty books purveyor, Pacific Standard, in their just-opened, shared and designer-owned retail space Rizom.
INFORMATION
For more information, visit Faris du Graf's website (opens in new tab)