Well Received's architecture-inspired greeting cards hit the perfect note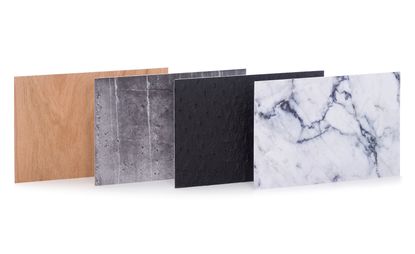 (Image credit: Well Received)
In a world where tweets, texts and photographs are preferred methods of communication, the odds of finding a handwritten note in your mailbox is becoming an ever-rarer occurrence.

However, those odds became more favourable in 2014, when Julie Van Daele – an avid card sender and self-described minimalist – launched her independent stationery line Well Received, after being unable to find appropriate thank-you cards for her wedding.

'When you send a note, it should be a reflection of you,' says Van Daele. 'I felt like all the cards on the market were [either] really cutesy or really sarcastic, and both of those aren't me.'

Well Received's inaugural assortment included foil stamped birthday cards and Rorschach-esque thank you notes, seamlessly blending manners and modern design.

Now, Van Deale introduces the Textured Series, a collection of single-sided note cards inspired by Japanese and Scandinavian design and architecture.

The Textured Series boasts four iterations of the front of each sturdy card: real wood, faux ostrich leather, and thick paper treated to look like marble or concrete. The tactile surfaces are bonded to thick Cranes Lettra paper through duplexing, resulting in a substantial set that's perfect for any occasion.
INFORMATION
$9 each or in a custom set of eight for $79. For more information, visit Well Received's website