Mad for matcha: South Kensington's Tombo releases tea range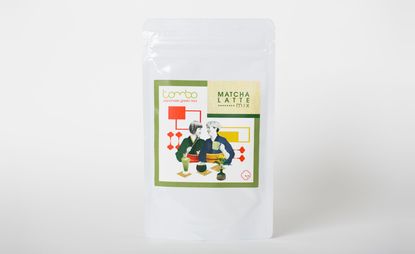 (Image credit: TBC)
In Japan, drinking tea is a ritual. The 'Way of Tea' – the elaborate preparation of powdered green matcha tea – is a quiet ceremony deeply rooted within Japanese culture, which carefully demonstrates harmony, respect, purity and tranquillity through the presentation of the drink.

Londoners can experience the art of tea preparation – as well as tip-top Japanese food – at Tombo in South Kensington. This Japanese cafe and matcha bar – the first authentic example of its kind in the city – was launched five years ago by Colin and Manami Endo-Sloley, and their son Louis, who named it after the Japanese word for dragonfly, symbolising renewal and positive force.

To complement the cafe, Tombo has launched a range of green teas and matcha sourced from the foothills of Mount Fuji and developed in partnership with the highly regarded tea estate Maruyama Seicha in Shizuoka. The nourishing sakura (Japanese cherry) tea infused with cherry-blossom kukicha, made of stems and twigs, offers a lighter alternative to regular green tea, while the ultimate matcha powder, for health and mind, is said to restore energy. Other blends include grassy-flavoured sencha and toasty hojicha with ginger – and even matcha baking powder for cooking with.

The packaging was designed by Natsko Seki, the acclaimed London-based illustrator, who has produced works for Louis Vuitton and Hermès. She created contemporary yet playful designs, capturing the spirit and heart of her native Japan.

Drink these teas with ichi-go ichi-e in mind – the philosophy that suggests that each gathering should be treasured, for it can never be reproduced.
ADDRESS
Tombo
29 Thurloe Place
South Kensington
London, SW7 2HQ
VIEW GOOGLE MAPS (opens in new tab)