Frankfurt Motor Show 2009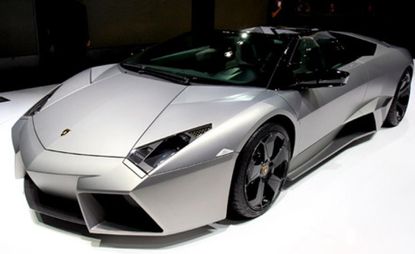 (Image credit: TBC)
'You need to make green cars delicious,' Audi's head of design Stefan Sielaff told W* at the start of the Frankfurt Motor Show. Sielaff's point is a good one: green motoring depends on a genuine customer desire to own and drive an ecologically sustainable vehicle. Whether there will emerge a unique architecture for green cars, or the promise that driving pleasure will not be sacrificed (or perhaps even enhanced) were the underlying themes at Frankfurt 2009, the most important international motor show of the calendar.
Here's Wallpaper's round up of the most spectacular cars on show
Frankfurt is, unsurprisingly, where German marques excel. Audi and BMW unveiled two inspired concept sport cars. The e-tron and Vision Efficient Dynamics respectively introduced some extremely resourceful ecological design and technological solutions without sacrificing speed or drivability. Audi has since committed to a low volume production of the e-tron - or something very like it - by 2012. Mercedes-Benz presented a production-ready four-wheel drive electric version of the new SLS-AMG, although it will be several years before it hits the roads.
In general, the manufacturers' approach to green design felt less awkward than in previous years, as the market - and ambitions - mature. Almost all stands had some form of zero emission offering. Peugeot showed us the iOn, an electric car based on the Mitsubishi i-Car, Lexus the LF-Ch, a European styled zero emission design study for the highly lucrative premium small car market.
Even entry-level cars like the Kia Venga have been equipped with stop/start technology, an easy way of clawing back vital grams of CO2. The Korean firm has plans to offer an EcoDynamics package – much like Volkswagen's Bluemotion – on many of its cars to help boost fuel economy. 'Green' sub-brands are becoming standard across the industry.
Citroën made a timely return to its daring design heritage with the Revolte concept. The petrol/electric dual-mode hybrid is essentially a modern interpretation of the iconic 2CV – and, though still in concept stage, the firm hopes will be as much as a success as the Mini and Fiat 500.
It was Renault, though, who made the most critical statement of all. The French company - alongside partner Nissan (which kept its trump cards for next month's Tokyo Motor Show) – want to be the forerunners in electric car production. The four Renault ZE (zero emission) cars on display will undergo little modification by the time they enter showrooms in 2011, according to chief executive Carlos Ghosn.
VW revealed a rather edgy side to its sometimes-sober personality. The L1 is a 1-litre, 189mpg hybrid two-seat concept car that hints heavily at where VW aims to go with environmentally friendly form language. Sitting alongside the electric E-Up, due for production in 2013, the highly aerodynamic L1 was an inspired approach to zero emission driving.
Other marques made a more subtle contribution to the debate. Bentley's Continental Supersports can run on bio-ethanol. Speaking at the show, head of design Dirk van Braeckel noted this flex-fuel approach would be standard on all future Bentleys, including the brand new top-of-the-range Mulsanne, by 2012. Other premium marques already offer some form of standard hybrid derivative from their current line-up – BMW's 7-Series and the Mercedes' S Class, with the next step - plug-in hybrids along the lines of the Chevrolet Volt - due for introduction soon.
Rolls-Royce had another form of sustainability in mind. The all-new Ghost reveals how it is still possible – albeit in limited numbers and for a rather privileged clientele - to produce wonderfully handcrafted cars where every inch of every surface is hand-wrought and hand-finished. As Rolls-Royce interior designer Alan Sheppard told us, 'it is like working on a craftsman level.'
Over at Maserati and Ferrari, the sports car is still considered as very much a traditional object of desire. Maserati wowed the crowds with its Pininfarina-designed GranCabrio, the convertible sibling to the GranTurismo. The famed Italian design consultant was also responsible for another highly charged piece of automotive erotica, the new Ferrari 458 Italia.
The display was altogether more discreet at Aston Martin. The marque showed that it is possible to maintain beautiful proportions with a longer car, the four-seater Rapide. Porsche, too, displayed its take on the four seat sports car in the shape of the Panamera, exhibited alongside the next generation 911 Turbo. Both marques are proof that small evolutionary steps in design can be just as rewarding as a blank sheet approach.
In conclusion
Alongside Paris, Frankfurt is arguably the most honest of the annual car shows – this year being no exception. It has been an undeniably tough few seasons for an industry hit especially hard by the global economic slowdown. Chrysler and Jeep appeared to have arrived at the very last minute with a stand too small to notice, and GM-owned Chevrolet was forced to set up base in a marquee outside. There was, though, on the whole a sense of optimism in the air – the feeling that the typhoon is fizzling out, and those present were the lucky ones who had managed to keep their heads raised a little above water.
The main message from Frankfurt, however, was what appeared to be a real commitment to an ecologically sustainable future. The reality is that carmakers have had to cut back on emissions for legal reasons – without the pressure from Europe we would have been unlikely to witness such efforts on display. Some like Renault seem sincerely committed, but perhaps other big manufacturers feel their contribution to the environment is complete. They have, after all, built up a credible case for responsible speed and ecologically conscious luxury, so as to pave the way for 'business as usual'.
We caught up with Walter de Silva, head of VW Group design, at the end of the show. This is what he had to say: 'Design will be the main reason for success in this business. In 10 years time, what energy the car uses won't be important - there will be a menu of alternative energy options and you simply choose what you require. We are convinced our customers will want cars they enjoy driving independent of the energy they use.'
Receive our daily digest of inspiration, escapism and design stories from around the world direct to your inbox