Encre Noire à l'Extrême: Lalique's latest perfume is a dark horse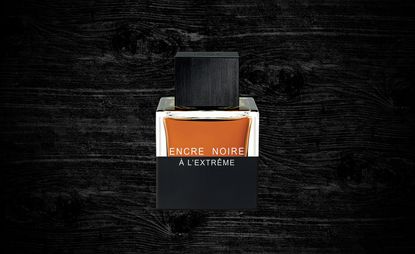 (Image credit: TBC)
Lalique has been associated with perfume since 1907, when its founder, René Lalique, began to produce alluring glass bottles for the prodigiously entrepreneurial French perfumer François Coty. But it wasn't until 1992 that the company launched a perfume of its own with Lalique de Lalique.

Encre Noir – literally 'black ink' – was released in 2006, and was quickly hailed as one of the best vetiver scents around. Created by the talented perfumer Nathalie Lorson from the Swiss fragrance-and-flavour firm Firmenich, it blends good-quality vetiver (whose earthy, slightly bitter smell comes from the roots of a tropical grass) with the woody notes of cypress and a long-lasting synthetic called Cashmeran, whose effect is as plush as its name.

Though Encre Noire is still available, and presumably a steady seller, Lalique is celebrating its 10th anniversary by launching a slightly more powerful, punchy version called Encre Nore à l'Extrême. Created again by Lorson, the new perfume blends two different vetivers, one from Haiti and one from Java, and adds touches of iris, incense, sandalwood and patchouli.

Though rather stronger and heavier than the earlier Encre Noire, it's still a very attractive fragrance, and while Lalique claims that Encre Nore à l'Extrême 'redefines masculinity', we feel that it would smell equally appealing on a man or a woman. Think ink.
INFORMATION
100 ml from €110; for more information, visit Lalique's website (opens in new tab)