Au natural: Harlow Skin Co is leading the 'less is more' skincare revolution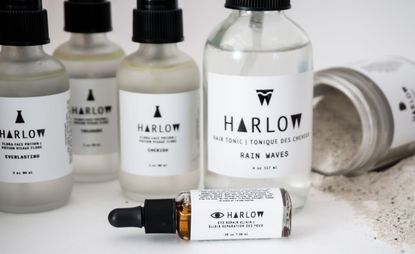 (Image credit: press)
Natural beauty is the name of the game at Vancouver-based Harlow Skin Co (opens in new tab), where unnecessary additives and preservatives are firmly eschewed in favour of small batches of essential oils and other raw materials, to ensure optimum freshness and purity.

It's certainly not your average beauty and skincare range, combining rich natural ingredients like luxe Ghanaian shea butter and organic macadamia nut oil to create such classic-in-waiting scents as 'French Toast', 'Wild Heart' and 'Daydream'.

Aside from the company's core collection, which consists of staple body butters and face elixirs – as well as body whips, salves and soaks – its latest ranges draw on the deep connection between nature and natural remedies. 'Woods' is inspired by dewy mornings and moonlit forest nights, while 'Rejuvenate' is all about waking up tired eyes and softening fine lines with flora-derived ingredients. For example, one might start the day with the petal infused jojoba oils in the Flora Face Potion, which acts as a quick fix toner, primer or hydrator on the go, or wind down for the night with the pure earth clay mask with exfoliating poppy seeds.

'We create clean, self care products with a stylish aesthetic based around integrity, health and well-being,' explains CEO and creative director, Chrystal Macleod.