Les Eaux Primordiales: six new scents from 20,000 Leagues Under the Sea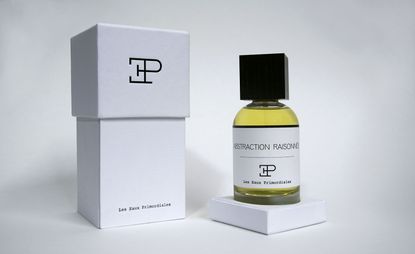 (Image credit: Tsvetelina Ivanova)
Launched last summer by 28-year-old perfumer Arnaud Poulain, Les Eaux Primordiales is almost certainly the first fragrance brand whose bottles have been inspired by Bernd and Hilla Becher's iconic photographs of German water towers.

Paris-based Poulain has form in the world of so-called 'niche' perfumes, having previously worked for fragrance studios Cinquième Sens, Différentes Latitudes and Flair Paris – and Les Eaux Primordiales is as carefully considered as his background would suggest. The name comes from Jules Verne's classic of aquatic science fiction, 20,000 Leagues Under the Sea, while the typeface is the equally classic Courier, originally created by Howard Kettler for IBM.

The six perfumes in Poulain's first collection have the kind of shimmeringly mystifying names that French is so good for, though they also translate into semi-scientific English pretty well: Particules Imprévisibles ('Unpredictable Particles'), Champ d'Influence ('Field of Influence'), Iris Palladium, Moment Perpétuel ('Perpetual Movement'), Mémoire du Futur ('Memory of the Future') and Abstraction Raisonée ('Abstract Reasoning').

Each perfume comes with its own back story, as well as a list of selected ingredients, which is the least you can expect these days from a niche perfume brand. Poulain describes Champ d'Influence, for example, as:

'An hommage to my grandfather, a childhood olfactory memory.... My grandfather, a farmer, still took the time each morning to soap his face, then to apply a traditional shaving cream with a vintage shaving brush, finishing that routine with an aftershave balm. I've always wanted to recreate this precise and peculiar fresh smell: this fougère base with lemon notes, lavender, geranium and vetiver, so typical of the odours emanating from a barbershop.'

Our favourite so far is Abstraction Raisonée, which turns on an unexpected combination of vetiver and rhubarb, bitter and sweet, with touches of tobacco and leather. It's masculine while being perfectly suitable for thoughtful perfume-lovers of either sex; clever but also with a hint of fun.

Up till now, Les Eaux Primordiales have only been stocked in Paris, Thonon-les-Bains, Hamburg, Valencia and Wevelgem in Belgium, but the good news for British fans is that they will shortly be available from the London perfumery Les Senteurs. Until then, they're well worth travelling a few leagues under the sea to find.
INFORMATION
For more information, visit Les Eaux Primordiales' website (opens in new tab)
Photography: Tsvetelina Ivanova