A trio of new publications explore the movements that shaped South Africa's cities
Three new full-colour format publications from South African publisher The City explore the movements that have helped to shape Cape Town, Johannesburg and Durban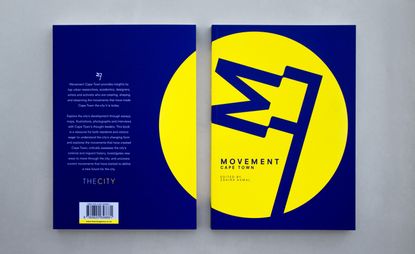 (Image credit: Carina Rieder)
'Movement creates cities,' is the message within a new series of publications released this month by South African publisher The City. Focusing on Cape Town, Johannesburg and Durban – three cities that have witnessed dramatic social, political and geographical changes in recent decades – the titles explore these urban centres through all forms of movement - from people to ocean tides.
'Movements have affected the look, feel and progress of cities in particular and interesting ways,' says the Movement series' editor and founder of the research organisation Designing_SouthAfrica, Zahira Asmal. 'They infuse cities with energy and give them their individuality, their idiosyncrasies, and their joie d'vivre.'
Penned by a stable of urban thinkers and writers who have contributed photographs, essays, interviews and infographics, the three new full-colour format publications aim to capture a slice of each cities' soul by tracking their economic, political, spatial, social and cultural movements.
While Durban is presented as a graphic posterzine that looks at what movement meant to a number of the city's key residents, Cape Town and Johannesburg are explored in greater depth, each with their own dedicated book, Movement Cape Town and Movement Johannesburg. The mix of compelling insights and narratives includes maps, historical and contemporary imagery, store listings and directories that are, Asmal tells us, designed to appeal to both the visitor and the resident. 'In developing these books, it was important for me to publish material for both residents and tourists in order to encourage people to explore and move through cities on equal terms,' says Asmal. 'To read these cities through movements - past and present - in order to make their own movements in the future - whether social, spatial, cultural, political or economic in order to make our cities better places to live in, work and visit.'
In Movement Cape Town, essays include Saarah Jappie's exploration of the movement of language, Ilze Wolff writes about the modern movement in architecture, while Rashiq Fataar, Bettina Woodward and Heinrich Wolff document the spatial movements in both the planned and lived cities.
We see how the restriction of movement continues to have an effect on the way many residents and visitors experience and take part in the city in the series' second book, Movement Johannesburg. Guy Trangoš, Alex Parker, Magas Pather, Julie-Ann Tyler and Melinda Silverman assess the city's history, delving into its colonial and apartheid past and exploring the lasting aftershocks, while urban taxi experiences are expressed graphically by Rendani Nemakhavani.
The three publications follow on from The City Agency's 'Reflections & Opportunities' - a book that documents the social, economic and architectural implications of an event like the FIFA World Cup on an emerging economies such as Brazil.
INFORMATION
Movement, is available from The City website
Movement Cape Town: Editor: Zahira Asmal. Contributing Editor: Ilze Wolff. Book Design: Michael Tymbios and Richard Quintal. Cover Design: Richard Quintal
Movement Johannesburg: Editor: Zahira Asmal. Co-editor: Guy Trangoš. Book Design: Richard Quintal
Receive our daily digest of inspiration, escapism and design stories from around the world direct to your inbox