Photography
See the world through the lens of this talented crop of graduate image-makers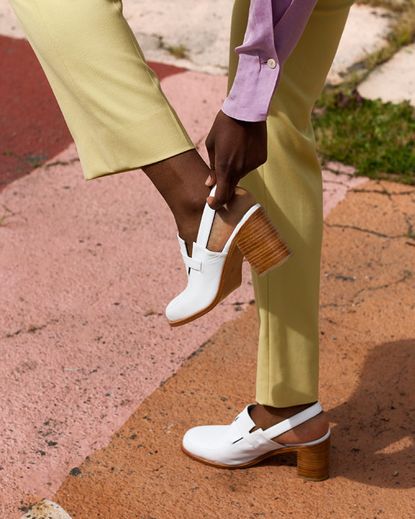 (Image credit: Aysia Stieb)
Wallpaper* Newsletter
Receive our daily digest of inspiration, escapism and design stories from around the world direct to your inbox
Thank you for signing up to Wallpaper. You will receive a verification email shortly.
There was a problem. Please refresh the page and try again.
Probing the vicissitudes of desire and sensual experience as both 'personal feeling and advertising method', Aysia Stiebcombines colour-saturated candid moments from fashion shoots with studio-constructed still-lives. 'Movement is always a part of my work,' she says.
Our photography desk has snapped up the freshest new portrait takers, digital manipulators, Instagrammers and filmmakers, and put them in the frame. Writers: Joanna Cresswell, Elly Parsons
Echoing the classic American road trip, Max Ernst Stockburger set off on a journey across Japan, documenting the influence of the US on postwar Japan. The resulting project, アメリカ, sublimely details the cross- cultural intersections of signs, symbols and history.
French photographer Cecilia Poupon creates dynamic, graphic imagery, and specialises in portraiture. Interested in digital manipulation and textural complexity, she uses surfaces like plastic, ice and glass next to human skin to create an eerie, visually uncomfortable sense of contrast.
Parodically inspired by William Evans-Gordon's 1903 book The Alien Immigrant, Emidio Battipaglia's Aliens project reflects on UK immigration policies. His tender portraits, set in computer-generated landscapes, 'force the viewer to rethink issues of border and community'.
Daniil Kolchanov's photographs capture fleeting moments of human experience, with honesty, rawness and candour. His series The Shameless Baths of Pyatigorsk documents the lawless goings-on in hidden, cliff-top mineral springs in the North Caucasus, run by a group of activists and populated by party-seeking teenagers.
Samantha Thompson aims to build meaningful connections between the viewer and the subject of her images, encapsulated by her moving, concertina-style photobook NANA that captures intimate details of her grandmother, who has dementia. It opens with 'photographs of her grandmother's head, where the illness resides, working down to her feet, which keep her standing'.
Eeva Hannula delved into her family photograph albums for her project The Choreography of Uncertainty. Inspired by Sigmund Freud's concept of the uncanny, her monochromatic digital collages and diptychs probe the dichotomy of 'familiar and unfamiliar' that an image can possess.
Conceptually motivated, Lauren Jackson is interested in the performativity of the objects she photographs. In Make me a Channel we only ever see half a picture – unknown objects sit just off camera, casting shadows; shadow-puppet hands perform an unknown mime. The series is inspired by 'our pursuit to achieve wholeness', and its 'impossibility'.
In his series The Celebrated Remedy for the Cure of Disorder, Jeroen Bocken mines the visual languages of natural science and technology, mixing hyperreal 3D rendered images with documentary photographs to present his own, alternative 'reality'.
Chinese-born graduate Rujie Wang meandered through the landscapes of northwest China for her series Penetrate. Her images are subtly folkloric, recording both the industrial forms rising among the landscape, and the characters that move quietly among them.
Receive our daily digest of inspiration, escapism and design stories from around the world direct to your inbox