We speak to Rei Kawakubo's protégé, whose label Noir Kei Ninomiya, is the latest to join the Comme des Garçons family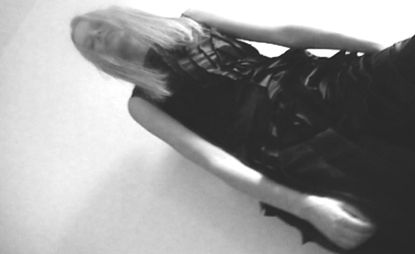 (Image credit: press)
Being scooped up by Comme des Garçons' talent incubator and offered the opportunity to design your own collection is not an honour granted to many. In fact, you can count the enigmatic gang on one hand - Junya Watanabe, Tao Kurihara, Fumito Ganryu and now, Kei Ninomiya included.

Ninomiya, who graduated from Aoyama Gakuin University with a degree in French Literature, before attending Antwerp's Royal Academy of Fine Arts (opens in new tab), dropped out to join Comme des Garçons in Tokyo as a pattern cutter in 2008. Five years later, in April 2012 he was encouraged to launch his own brand by mentor Rei Kawakubo, presenting his first collection in October 2012 under the label 'Noir Kei Ninomiya'.

The brand moniker was decided on with Kawakubo, and is the latest under the Comme des Garçons umbrella. But what's in a name? For Ninomiya, the colour void created by black's conclusive nature offers space for perpetual rebirth, which he aspires to fill with techniques and processes - be them his preference for intricate laser cutting, knitting with metal hardware or meticulous fold detailing. In this avant-garde environment, concept is king, and the 30-year-old's design process is wrapped up in an abiding search for alternative ways to re-address form.

After shooting his Autumn/Winter 2014 collection in Paris we speak to the Tokyo-based designer about Kawakubo's influence and his ambitions for Noir…

Wallpaper*: Why 'Noir'?
Kei Ninomiya: Noir explores designs themed around black. I like the image of black.

What does the pigment mean to you?
The fewer the elements of expression, the more the other elements come to life.
What's the most important lesson you learned from working with Rei Kawakubo?
Working with Rei Kawakubo has taught me to approach creation with directness and integrity.

How do you define your approach to design?
When designing I always look for an element of surprise, or some detail that I find captivating.

What is most important to you... materials or techniques?
The process of creating is most important - either that or the element of surprise that turns up as a result.

You have said that you did not necessarily see yourself as a fashion designer... what were some of the other paths you thought/think that you would/will tread?
I'm just not all that comfortable about being labeled a fashion designer. I haven't really thought about another path of life. I would be happy with anything that gives me independence and freedom.

What was your inspiration for A/W 2014, shown here?
I don't remember the exact starting point of the designs, but if I had to give a couple of keywords they would be depth and continuity. I wanted to express a subdued, powerful black.

And the season's pleating and folding techniques… how were they achieved?
Countless strips of material are connected with rings or tape and shaped into garments. This season the pieces are cut out from unconventional patterns, and then assembled with techniques other than sewing.

Aside from black, what will remain consistent with Noir aesthetically going forward?
Noir will consistently seek out new forms of expression. The means to do this it will change each season - approach, details, and techniques.