Paul Smith's pochette no. 9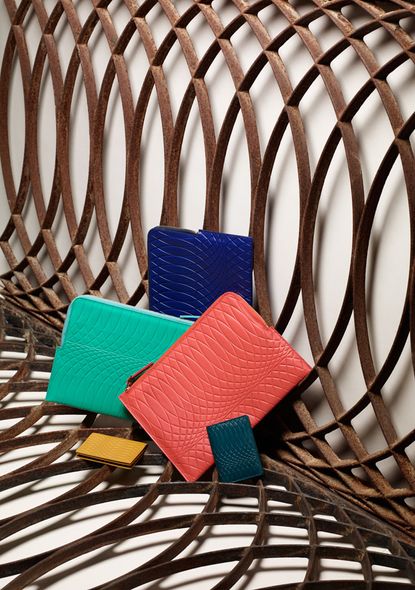 (Image credit: Marius Hansen)
Back in 2013 (W* 174), Paul Smith unveiled a bold new exterior for his No. 9 Albemarle Street London flagship. The façade, designed by RIBA award-winning local practice 6a Architects (opens in new tab), wrapped the 18th century Georgian townhouse within an industrial cast-iron curtain. 'Tour groups even come by to see it,' says Sir Smith proudly, 'because it's the only iron façade in the whole of Mayfair.'

The storefront's repeating elliptical motif, inspired by the area's wrought-iron balconies, gratings and railings, has since been adopted as an embossed insignia for his new leather goods line No. 9 (opens in new tab). 'While we were casting the façade, Wallpaper* actually asked me to go down to the foundry in Essex where they were making it for a photo shoot,' he continues. 'It was amazing to see the team there using traditional methods to create this incredibly modern architectural feature. The pattern on the façade is particularly special and as much as it works on a shop-front it also seemed made for leather too.'

The resulting eight-piece collection, which ranges from gentlemen's wallets to handbags and iPad cases, replicates the façade's interlocking circles in the finest English calfskin, embossed and then sealed with a semi-aniline coating to ensure a suitably luxurious, lacquered finish.