Spring action: Tony Chambers introduces the Wallpaper* Salone Del Mobile 2018 issue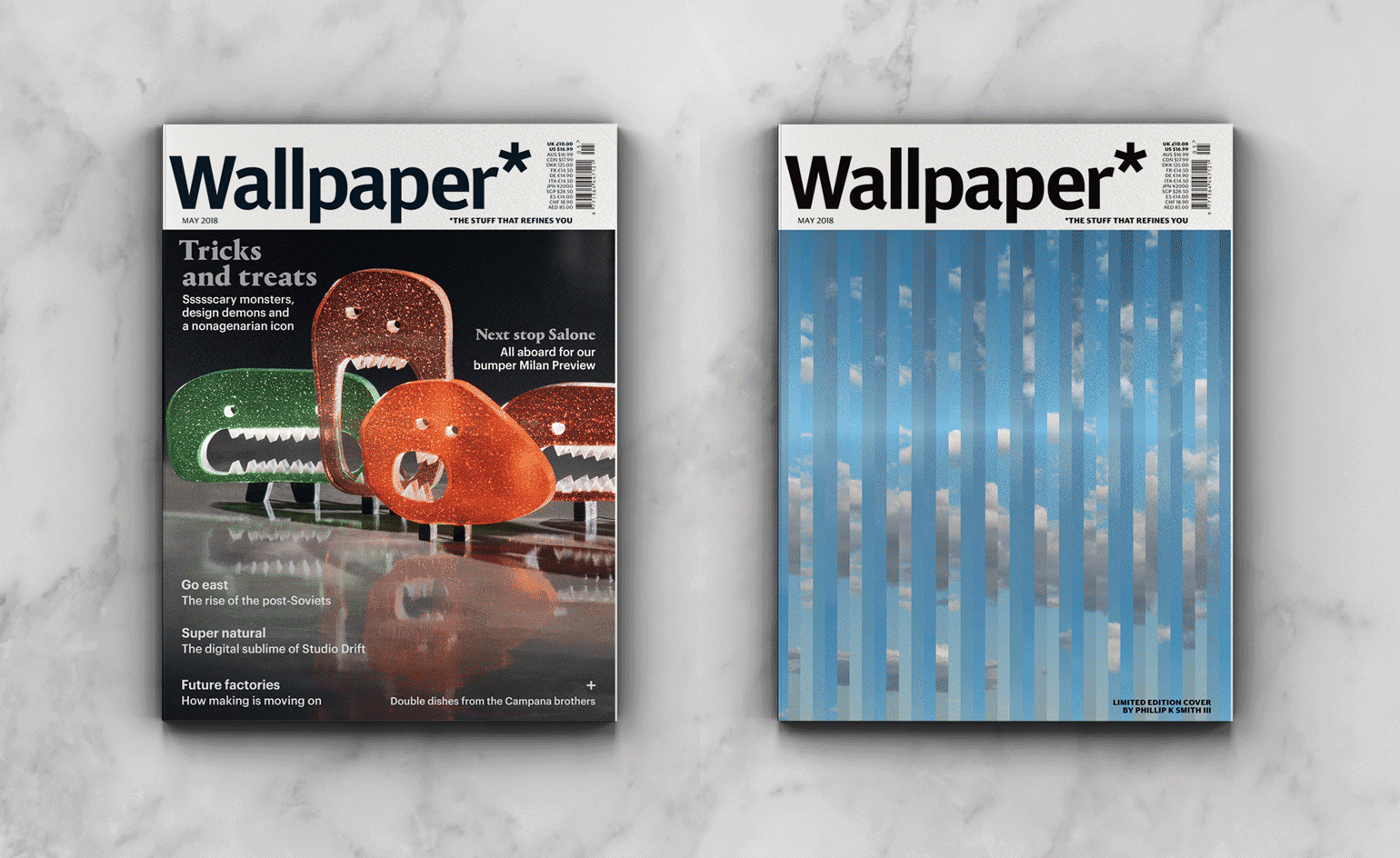 (Image credit: press)
Writing the letter for our May issue always feels like a very special moment. It's the last page to go, signifying the closing of one of our biggest and best editions, the Salone del Mobile preview issue. There is a sense of slightly exhausted celebration at Wallpaper's London HQ as we press print and prepare to pack our bags for Milan. But just as special is that it coincides with the first shoots of spring. The dark cold winter is behind us and there is a surging feeling of optimism, renewal and wellbeing. This promise of mental and physical buoyancy, the returned spring in our step, was the inspiration for the theme of this year's Wallpaper* Handmade exhibition: Wellness + Wonder.

Our legendary annual design showcase (now in its ninth year!) sees us invite designers and artists to collaborate with craftspeople, makers and manufacturers from around the world in the creation of extraordinary, beautiful and unique pieces. The 2018 edition tackles the cult of self-improvement – the quest for mental and corporeal wellbeing, the long and winding journey towards a better you.

We have commissioned pieces that exercise the cerebellum and work out the glutes, products that replenish the body, jet-wash the life force and restore inner harmony. You can't accuse us of a lack of ambition.
Wallpaper's design spa for self-renewal and sanctuary of contemporary craft is once again being held at the Mediateca Santa Teresa, Brera, so if you're in Milan between 17 and 21 April, don't miss out. You'll get to experience our bristle-covered massage seating by Xavier Lust and Kent Brushes, a hugging column by Mae Engelgeer and Savoir Beds, an Indo-Roman post-gym dispensary by Federica Biasi and Antolini, and our mind-and-body playground by Maarten Baas and Henge, among other restorative mechanisms.

Also look out for some special guests. This year, as part of an initiative with the DesignSingapore Council, we've invited seven Singapore-based creatives to join the Handmade gang. Studio Juju, Theseus Chan, Olivia Lee, Stolen, Gabriel Tan Studio, WOHAbeing and Edmund Zhang have all transported their talents 6,400 miles to Milan. Their contemplative contributions include: a ritualistic cleansing plinth made with Fox Marble, healing bookends with Riva 1920, a wellness cabinet with Nature Squared, a reflexology wall and path with Villeroy & Boch, fruit altars with Ton, a hybrid shower-bath with Apaiser and a therapeutic squeezing lamp.

Singapore is very much on our radar as one of the world's fastest-developing design destinations, so it's been a delight to spend some time there (also see our Brainstorm Design Conference) discovering and now showcasing and celebrating its dynamic and creative spirit. The city-state has a great deal going for it, but its equator-hugging geographical position leaves it with no true, distinct seasons. A bit of a drawback for this lover of spring. Still, Singaporeans are renowned for their strategic problem solving and I'm sure they're working on this one.
Tony Chambers, Brand & Content Director

As originally featured in the May 2018 issue of Wallpaper (W*230)
INFORMATION
The May 2018 issue of Wallpaper* is out now. Subscribe here (opens in new tab)