The Bauhaus Archive Museum reveals its first corporate identity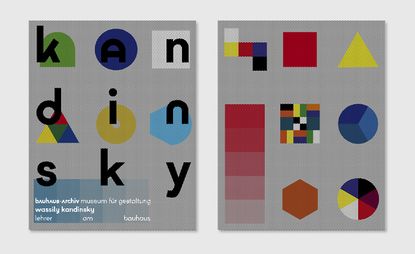 (Image credit: German design )
Each new generation of designers goes back to the Bauhaus. Perhaps entering at different points and leaving with different things, but go back they do. Since 1960, the physical, archival trace of the Bauhaus schools has been kept at Berlin's Bauhaus-Archiv Museum für Gestaltung (opens in new tab), founded by Hans Maria Wingler. Rather remarkably, the archive hasn't developed a single corporate identity and has perhaps neglected the business of brand-building, under-exploited the archive's potential as a place of pilgrimage. Until now.

Waking up to its appeal, the archive is opening a new building to cope with increased visitor numbers in 2019. In the meantime Sascha Lobe, creative director of Stuttgart-based design studio L2M3 (opens in new tab), has developed a new identity for the archive, to be used on everything from posters and postcards to the archive's website and signage at the existing site and the new building.

Lobe has worked with blue-chip brands, including Vitra (opens in new tab), Adidas and Mercedes-Benz, with a number of Germany's leading museums and with architects Daniel Libeskind, David Chipperfield and UNStudio's Ben Van Berkel.

Still, being charged with creating a screen-to-signage ready identity for the school that counted László Moholy-Nagy and Herbert Bayer, not to mention Wassily Kandinsky, Marcel Breuer, Mies van der Rohe and Walter Gropius, on its teaching staff is no small task; especially when so many other graphic designers and typographers have investigated that legacy. We'll let you decide whether Lobe has stood triumphantly on the shoulders of giants or got buried in the baggage.