Stockholm Furniture Fair 2011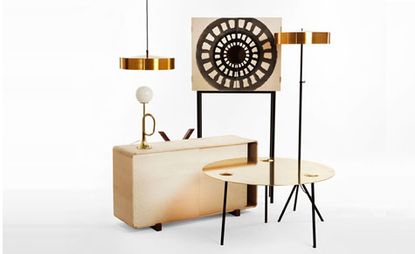 (Image credit: TBC)
That the Stockholm Furniture Fair (opens in new tab) is the largest fair event in the Nordic countries doesn't really come as a surprise. From the minute you step out of the plane, design surrounds you. The city itself is a showpiece for good, solid product design, so it makes sense that it should have a trade show that reflects this.
At 60 years old though, this is also Sweden's oldest fair. But, luckily, with age it seems to have only grown in confidence rather than got stuck in its ways, launching a host of new endeavours this year including a Light Bar by Alexander Lervik (opens in new tab) and an inspirational exhibition by Uglycute (opens in new tab) about the Anatomy of Meetings.
There remained a distinct lack of international exhibitors, most keeping their new products under wraps for Milan, but the Nordic companies didn't let that stop them. Large 2011 collections by companies such as Offecct (opens in new tab), Gubi (opens in new tab), Asplund (opens in new tab) and Kallemö (opens in new tab), were plenty to keep us entertained. And while the same Scandi big-name designers did tend to pop up again and again (Claesson Koivisto Rune (opens in new tab) launched products with 11 different companies and galleries this year), it was also nice to see some of the younger designers championed by Wallpaper*, such as Jens Fager (opens in new tab) and Broberg & Ridderstrale (opens in new tab), sharing the spotlight.
The Greenhouse, a platform for independent designers, continued to inspire, with the Scandinavian design schools (Beckams, Carl Malmstens Furniture Studies, Oslo National Academy of Arts, Konsfack etc) showing off what is perhaps the finest, and most well-made undergraduate work around.