When Joseph Kabila summoned Wallpaper* to his Presidential Palace
Richard Cook, Wallpaper's editorial director from 1999 – 2016, remembers his encounter with an unlikely fan of our magazine, Joseph Kabila. Cook's recollections feature in the '25 Years of Wallpaper*' series, published in our October 2021, 25th anniversary issue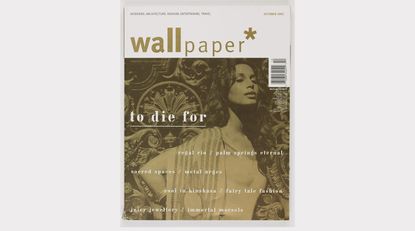 (Image credit: TBC)
I'd worked at the Financial Times before joining Wallpaper* in 1999, and at the FT had become used to good access to chairmen and chief executives. But I quickly found out that Wallpaper* opened some doors even the global business bible struggled to unlock.
I remember once arriving in Kinshasa, the capital of the Democratic Republic of Congo, for an architectural story (W*52). We were told that the country's charismatic young president, Joseph Kabila, was something of an aesthete; that he was aware of our mission and broadly supportive of it. However, he had inherited the job after the assassination of his father, Mobutu's nemesis Laurent Kabila, and was understandably extremely wary of outsiders as a consequence. He was also currently preoccupied with fierce and brutal fighting in the east of the country.
RELATED STORY
The local Reuters correspondent had been patiently and unsuccessfully waiting eight months for an audience. And all he wanted was to talk up the economy. We sent a copy of the magazine more in hope than expectation and immediately received a summons to the Presidential Palace to meet him and shoot his portrait. He was particularly taken, it seems, by a story we had run about the former holiday home of the East German despot Erich Honecker.
Matchmaking the design choices of global leaders might be a narrow niche, but it's the sort of thing you suspect only Wallpaper* could quite carry off. The magazine has been doing that and so much more for 25 wonderful years and the best, you feel – both of dictator design and of so very much more – is still to come.
INFORMATION
A version of this article appears in the October 2021, 25th Anniversary Issue of Wallpaper* (W*270), on newsstands now and available to subscribers – 12 digital issues for $12/£12/€12.
Receive our daily digest of inspiration, escapism and design stories from around the world direct to your inbox