Pierre Yovanovitch's long-awaited furniture label
Pierre Yovanovitch Mobilier makes its debut as the French designer's first furniture label, with a 45-piece collection including seating, lighting, tables and accessories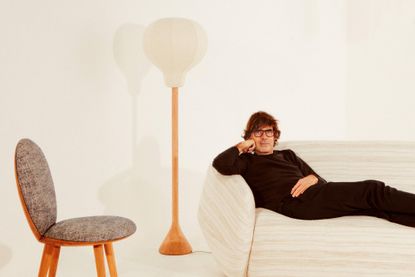 (Image credit: Florent Tanet)
Pierre Yovanovitch (opens in new tab)'s furniture provokes all kinds of positive reactions. There's awe, at his ability to create evocative forms with humour and understatement; admiration, for his insistence on sharing the spotlight with the craftspeople he works with; fascination, with the vividly imagined characters who have inspired its creation; and immense envy, of anyone fortunate enough to own a piece. This furniture (opens in new tab) is widely coveted but famously hard to come by: until Yovanovitch started to work with design gallery R & Company in 2017 (opens in new tab), the only way to acquire one of his pieces was to commission him for an interior design project. Which is why the news that he is launching his first-ever furniture brand is a cause for celebration.
Pierre Yovanovitch Mobilier makes its debut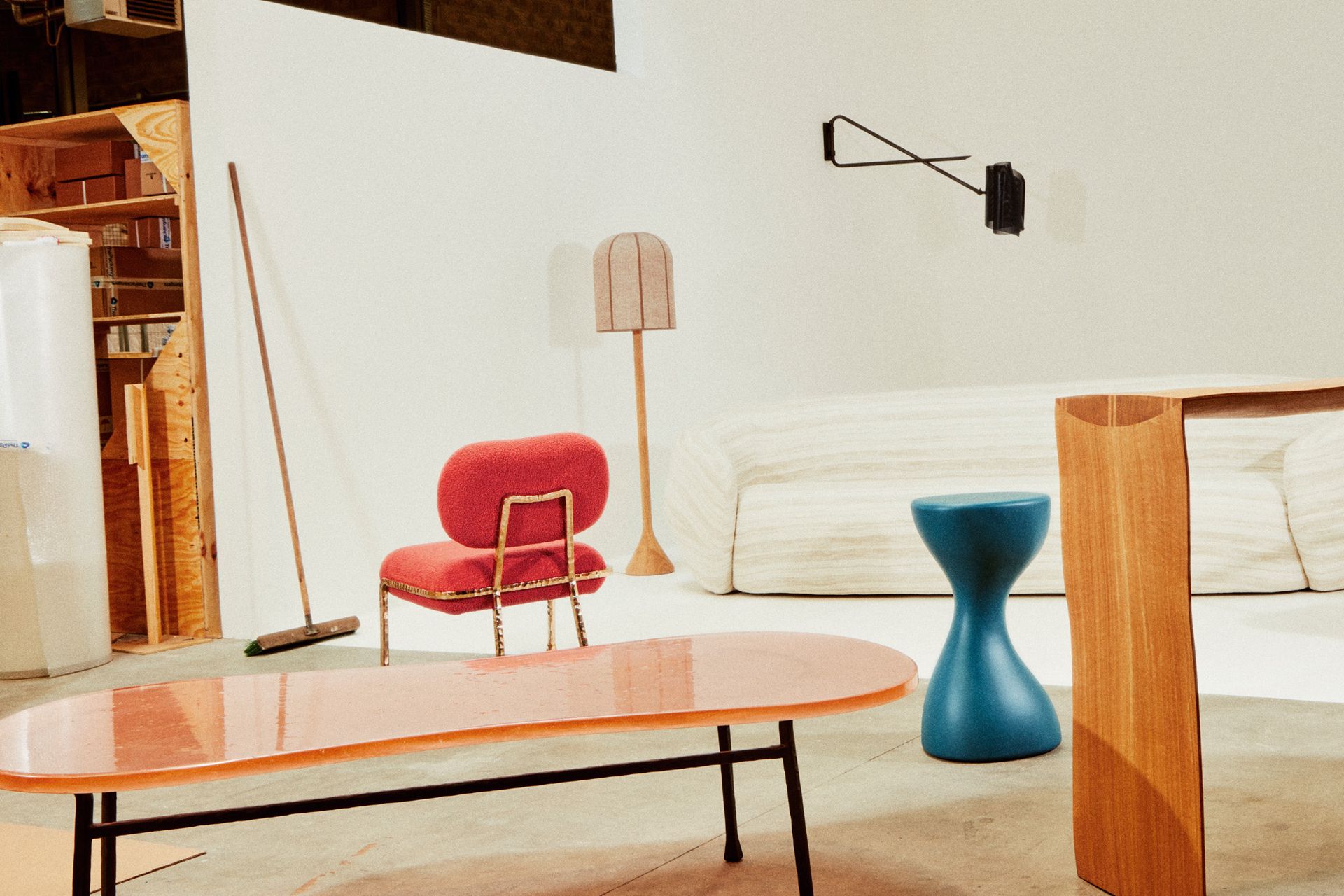 The launch, which aligned with the 20th anniversary of Yovanovitch's design practice in May 2021, is the realisation of a lifelong dream. 'It takes the quality and uncompromised attention to detail out of the context of a private residence or limited-edition gallery model, and makes it available to a wider, global audience,' he explains. The inaugural collection comprises 45 pieces, including seating, lighting, tables and accessories.

Adaptations of iconic designs include a sofa version of the wonderfully off-kilter 'Asymmetry' armchair, and the 'Oopsy', which sees armrests added to Yovanovitch's subtly anthropomorphic 'Mr & Mrs Oops' chairs. Original pieces are just as distinctive. Take for example the Alice in Wonderland-inspired 'Clam' chair, which is an abstract representation of an open seashell. 'To realise this shape out of a solid oak base took years,' recalls Yovanovitch. 'You wouldn't realise by looking at the work, but that's the beauty of well-crafted design. It's aesthetically and functionally an effortless appeal, but a labour of love for all involved in its production.'
Design meets craftsmanship
As with his bespoke and gallery offerings, Yovanovitch has worked with some of the finest craftspeople in France and Switzerland: among them ceramicist (opens in new tab) Armelle Benoit, woodworker Pierre-Eloi Bris, upholstery studio Jouffre, and metalworkers at Fonderie Fusions. Some of these partnerships go back to Yovanovitch's early days, and the craftspeople remain very much involved in his creative process: 'They help bring my designs to life, and we work together to help perfect their techniques with an ongoing dialogue about each work until it's perfect,' he says. Their input ensures the exceptional quality and precision of the pieces, but also imbues them with a level of character that industrial furniture workshops would struggle to achieve. This is evident in the new 'Quinn' coffee table's curvy glass top: 'The glass is incredibly thick, with slight colour differentiation due to the production process. We like to think of these imperfections as a badge of authenticity.'

Loyalty to his collaborators is part of Yovanovitch's commitment to sustainability: supporting artisanal production helps ensure that generations-old savoir-faire does not fade away in the age of automation. Material sustainability is equally front of mind; the new brand uses local woods from eco-certified forests, natural fibres and organic solvents. Finally, the pieces are sustainable in that they are made to last. Materials such as polished bronze, gypsum and patinated metals have been chosen for their longevity; adhesives and finishes are kept to a minimum, and the rigorous forms inspire confidence that they will endure. 'It's crucial to the integrity of my work to offer long-lasting, timeless pieces to cut through the noise of cheaply made designs which are quick to end up in a landfill,' Yovanovitch insists.
The majority of the new offerings are made to order, so they come with a wealth of options for customisation: a choice between a wood or metal frame for a chair, upholstery colours and styles for a sofa. Colour options range from more neutral to vivid hues (such as an explosive pink that makes the 'Hopper' chair a true standout), to ensure a perfect fit for clients of all personalities.
The launch of Pierre Yovanovitch Mobilier is made more impressive by the designer's insistence on handling all worldwide sales in-house. This means tooling up his website to take orders, but also significant investment in a physical presence. First up is a pop-up installation, opening on 19 May 2021 at the historic Académie d'Architecture in Paris, whose layout will be inspired by the 1925 Exposition des Arts Décoratifs and the work of Hiroshi Sugimoto. 'I want to showcase the works as if they were styled within one's home, so the viewer can imagine themselves existing with the new pieces,' says Yovanovitch. A permanent showroom will follow in the summer, within an 18th-century hôtel particulier in the 2nd arrondissement, where Yovanovitch also has his HQ. There are plans for other cities too, with New York on the near horizon.
'With so many spending more time than ever at home,' reflects the designer, 'I feel there is a renewed appreciation for our own furniture and lighting. I hope this means that more people will see the value in opting for high-quality design works.
INFORMATION
pierreyovanovitch.com (opens in new tab)
TF has been editor of Wallpaper* since December 2020. He is responsible for our monthly print magazine, planning, commissioning, editing and writing long-lead content across all our content pillars. He also plays a leading role in multi-channel editorial franchises, such as our annual Design Awards, Guest Editor takeovers and Next Generation series. He aims to create world-class, visually-driven content while championing diversity, international representation and social impact. TF joined Wallpaper* as an intern in January 2013, and served as its commissioning editor from 2017-20, winning a 30 under 30 New Talent Award from the Professional Publishers' Association. Born and raised in Hong Kong, he holds an undergraduate degree in history from Princeton University.
With contributions from