30 Loewe Foundation Craft Prize finalists show mastery with material
Loewe Foundation Craft Prize announces 30 global finalists for its annual award that celebrates contemporary makers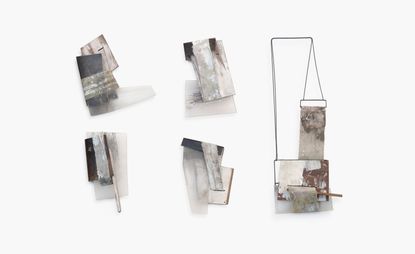 (Image credit: TBC)
For a young award of just four years, the Loewe Foundation Craft Prize draws an impressive roster of talent. Ranging from six continents and 18 different countries, merging rising stars and creative experts, the accolade continues to flip the dialogue around contemporary craft, and champion material experimentation and innovation.
'As a house, we are about craft in the purest sense of the word. That is where our modernity lies, and it will always be relevant,' says Loewe creative director Jonathan Anderson, and the brainchild of the The Loewe Foundation Craft Prize. In the light of modernity, this year's 30 finalists (chosen from 2,920 submissions) have often looked to upcycled materials and how these can be turned skilfully into objects of beauty and resonance. 'We are seeing works of the highest cultural and aesthetic ambition, inspired by themes that reflect the state of the world,' says Anatxu Zabalbeascoa, executive secretary of the Loewe Foundation Craft Prize Experts Panel.

In the luxury brand's Madrid base, it took the panel two days to whittle down the shortlist, that features interesting fusing of materials – from jewellery by Carla Garcia Durlan from Spain made from found fabrics and wood, to a copper wire and epoxy resin sculpture by David Corvalán, who wanted to highlight the abuse of industrial copper mining in the Atacama Desert in his hometown of Chile. Elsewhere, urushi lacquer, Japanese linden wood and hemp create an optical illusion in Kohei Ukai's melting artwork.
Impressive glassworks come by way of US creative Jiyong Lee who was inspired by cellular mitosis to carve out a geometric glass structure, while Jessica Loughlin took cues from Australian deserts and salt lakes for an ethereal layered glass form that plays with light.

This year's jury – including last year's winner Genta Ishizuka; Anderson himself; former director of Design Museum Deyan Sudjic; architect and designer Patricia Urquiola and architect Benedetta Tagliabue – will choose the winning work in Paris, and the Loewe Foundation Craft Prize exhibition will be showcased at Musée des Arts Décoratifs there after.
Explore the shortlist below